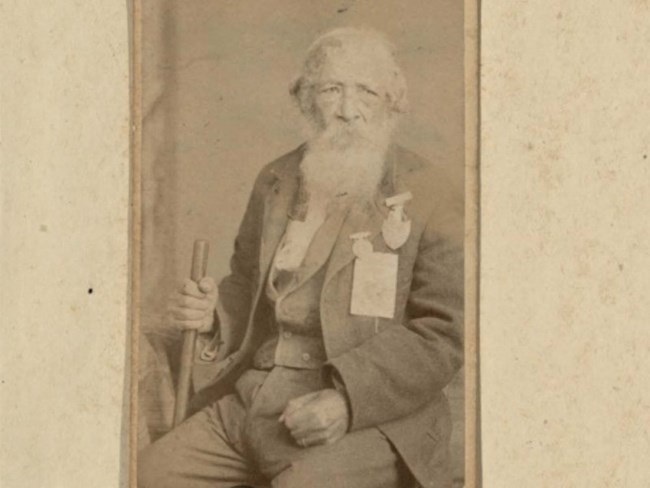 Recipient: American Battlefield Trust
Amount
: 50,000.00
Jordan B. Noble, the "drummer boy of the Battle of New Orleans," began his life enslaved and died a revered hero of the War of 1812. As British forces prepared to invade New Orleans, Noble joined in the city's defense alongside 900 other enslaved people and free men of color who gathered under the command of Major General Andrew Jackson. As the British invaded on the morning of January 8, 1815, "the rattle of [Noble's] drum was heard [even] amidst the din of battle" as he kept a steady beat to guide the American troops. The diverse American army was successful in repelling the British from the Gulf Coast, with the end of the war following swiftly. Noble eventually achieved freedom and continued his military service during the 1836 Seminole War in Florida, the Mexican War, and with Confederate and Union forces during the Civil War.
Like Noble, people of African descent fought in the armed conflicts that shaped the history of the United States. To take up arms was a commitment to country and community as well as an act of self-defense and a claim for personal liberation and full citizenship. The American Battlefield Trust will use a 2021 Battlefield Interpretation Grant from the
American Battlefield Protection Program
to share stories of African American combatants at seven battlefields across Maryland, South Carolina, Virginia, and Louisiana. An interdisciplinary project team will create interpretive plans that utilize technology to incorporate personal and family narratives and artifacts into visitor experiences at the sites.
NPS ABPP's Battlefield Interpretation Grants empower preservation partners nationwide to modernize and enhance battlefield interpretation – to inspire wonder, understanding and empathy at the places that witnessed some of our nation's most challenging events. In addition, the program administers three other grants: Battlefield Land Acquisition, Preservation Planning, and the newly authorized Battlefield Restoration Grants. This financial assistance generates community-driven stewardship of historic resources at the state, tribal and local levels.
Get Your Project Funded
Check out the American Battlefield Protection Program's website for more information about various grant offerings and eligibility.
Learn more!