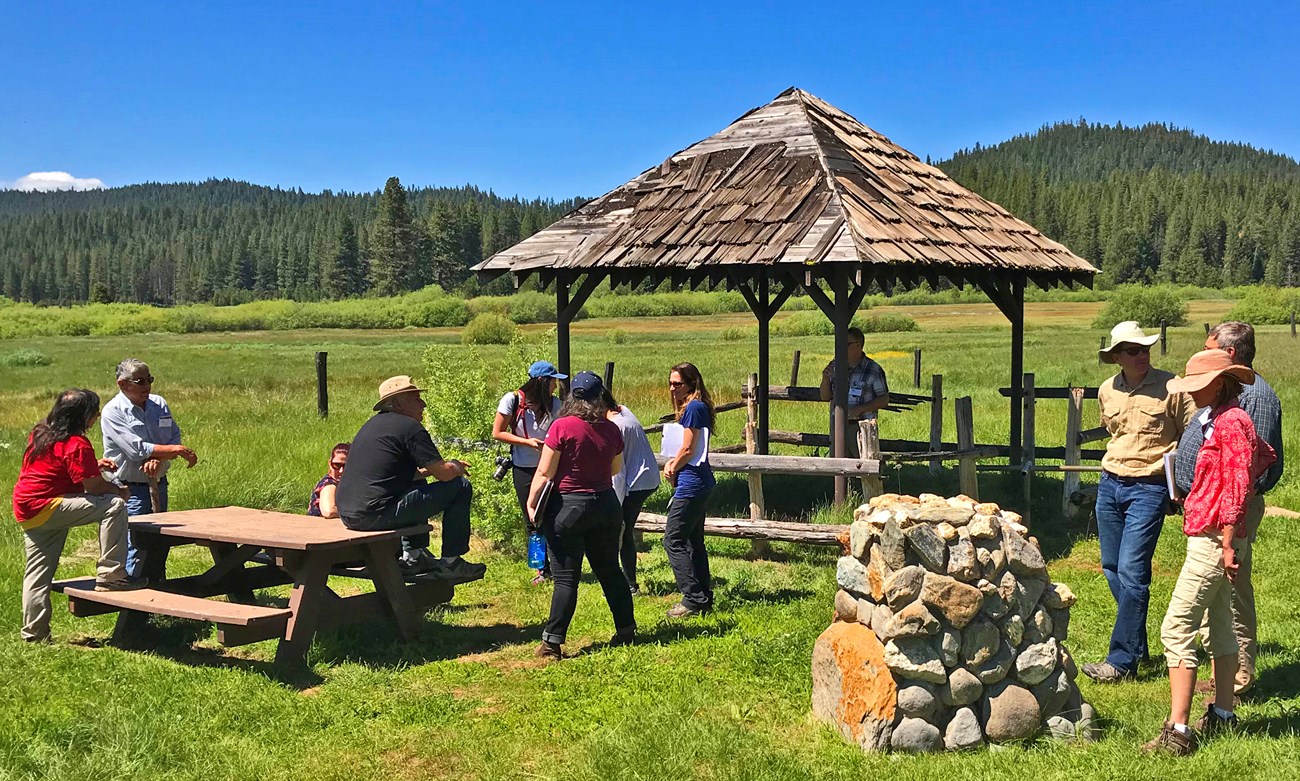 CALIFORNIA

After more than a century of displacement, the Mountain Maidu people have returned to their homeland − Tásmam Koyóm (the Maidu name for Humbug Valley) − a 2,300-acre alpine valley in California's Sierra Nevada.

With a vision to develop a cultural park dedicated to education, healing and traditional ecosystem management, the Maidu Summit Consortium requested assistance from the National Park Service - Rivers, Trails and Conservation Assistance program (NPS-RTCA). In collaboration with the American Society of Landscape Architects, NPS-RTCA supported the Mountain Maidu tribe in developing conceptual plans for a park entry site to welcome visitors, identified public access opportunities to a trail network while protecting special cultural sites that only tribal members can access, and developed a 40-acre visitor zone that includes improvements to the Yellow Creek Campground.

Today, the Mountain Maidu tribe continues to work on developing the Tásmam Koyóm Maidu Cultural Park where they will be able to share their history and heritage with visitors and care for the land.