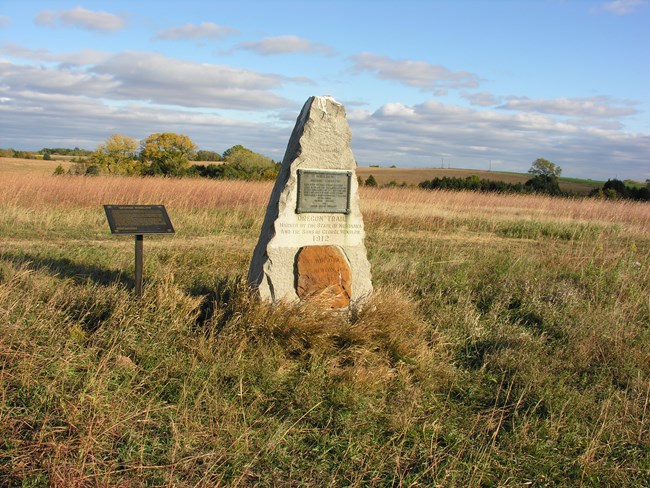 In the early years of the California gold rush, cholera struck each spring at the thronging jumping-off towns along the Missouri River where thousands of gold seekers and Oregon-bound emigrants gathered to outfit. The deadly disease claimed many lives before the victims even had a chance to start across the prairies of Kansas or Nebraska. It claimed many more along the trail corridor to Fort Laramie, Wyoming, and in American Indian encampments and villages, as well.
Cholera is a bacterial infection that causes severe diarrhea and kills its victims through dehydration. The bacteria spread through water and food contaminated by human waste. Today cholera is treated by rehydrating the patient with salty solutions, but at that time the cause, means of transmission, and treatment of the disease were unknown.
Travelers spread the infection among the unsanitary outfitting towns and carried it west from campground to campground and waterhole to waterhole. Emigrants treated the sick with pain medications such as camphor, the oil of the Asian camphor tree, and laudanum, a bitter-tasting, addictive tincture made from opium, but victims often died within a matter of hours— healthy in the morning and dead by noon.
"For four hundred miles the road was almost a solid graveyard," recalled George Tribble, who traveled to Oregon in 1852. "At one campground I counted seventy-one graves." Of ten Tribble family members who started west, only five reached Oregon.
Most trailside cholera graves are unmarked, but one that is known belongs to twenty-five-year-old George Winslow, who died on June 8, 1849, near present-day Fairbury, Nebraska. Symptoms struck Winslow as his party crossed Kansas, not long after jumping off onto the trail. His company continued west, carrying George in a wagon for the next six days. He seemed to be improving but then a violent thunderstorm struck camp, chilling the sick man. He lingered another week. A companion, Bracket Lord, sadly wrote home, "George is dead— —his body lays here in the tent but his spirit has fled — Our company feel deeply this solemn providence. I never attended so solemn funeral — here we were on these plains hundreds of miles from any civilized being — and to leave one of our number was most trying."
Winslow's friends buried him deep on a grassy hillside, marked his grave with an inscribed sandstone slab, and sent word back to his wife and family in Connecticut. Many years later Winslow's sons relocated the gravesite and erected a beautiful monument beside the trail swales. Owners of the family farm where it the grave lies have protected it and the swales since 1873.