Cecilia Ana Luján was born in Santa Fe, New Mexico, and grew up in nearby Nambe, a primarily Hispanic and Native American community. Her mother was a career elementary school teacher, and her father was a mason. They raised their two daughters with an appreciation for their cultural heritage. After graduating from high school in 1966, Luján received a scholarship to attend the University of Albuquerque. Feeling homesick, she transferred to the College of Santa Fe after her first semester. She was one of the first women to attend that school after it changed to a coed institution. She graduated in 1970 with a bachelor's degree in business administration.

After graduation, Luján struggled to find a job in her field and worked for a car dealership in Santa Fe. While she mainly took care of the paperwork, she occasionally provided rides to clients. One day she gave Carl Wickstrum a lift to the National Park Service (NPS) regional office. She mentioned she had applied for summer jobs with the NPS but hadn't been hired. He acknowledged that he was a personnel officer for the NPS Southwest Region and asked about her educational background. With his encouragement, she went into the office and filled out another application.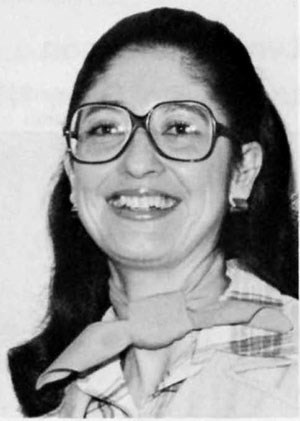 Shortly afterwards Luján received a call that there was an opening in the Finance Division at the Southwest Regional Office. She became an employee of the NPS in October 1970 as a clerk-typist. In a 1985 oral history interview, she recalled being elated to get a job with the federal government, which was a big deal at the time. "I felt right away like I was a part of something, even though I was just a GS-3 clerk-typist."

Initially the job consisted of filing and "doing the stuff nobody wanted to do," but she enjoyed it. After a year she was promoted to a payroll clerk. In 1972 Luján applied for the clerk-stenographer position in the Park Support Services Division—Law Enforcement, which offered higher pay. She felt lucky to have been chosen over several older NPS employees. The new job expanded her work responsibilities and included frequent travel. She worked closely with US Park Policeman Charles Stebbins, assigned to the region by his Washington, DC, office. She increased her contacts with the Washington Office and was quickly promoted to secretary. In 1973 she declined job offers with US Park Police and Department of Treasury in Washington, DC, preferring to stay close to home.

Around the same time Lujan applied to the ranger intake program. She was not selected; a man was chosen instead. In her oral history interview, she noted that the rejection was hard to take. "It was something very hard for me to accept because I felt that I was very well qualified for going into the ranger intake program and I just couldn't see how somebody [the man who was selected over Lujan] with a social worker type background working in the mailroom could have gotten the opportunity that I really wanted."

In January 1974 Lujan was reassigned to the Southwest Region's Public Affairs Office as secretary. In August that year she married Emil Matic, a personnel management specialist in the regional office. She recalled that after their marriage they were asked "Which one of you is going to look for another job?" They responded, "Why do we have to change?" They didn't work under the same supervisors (or supervise each other), so they never saw it as a problem. Both worked the rest of their careers there without it creating issues in the personal or professional lives.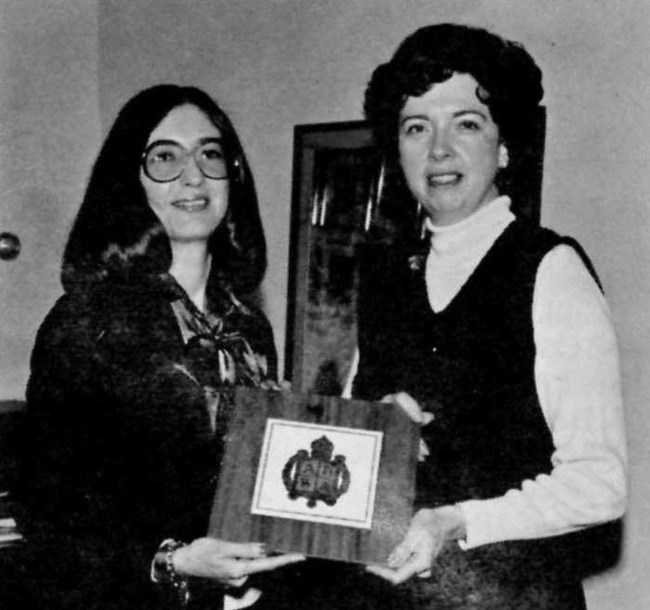 In 1978 Southwest Regional Director Lorraine Mintzmyer, a strong advocate for minority women, recommended her for the upward mobility program, which would eventually move her into a middle management position. Together they mapped out her next three years. Matic recognized that moment as a pivotal point in her career. "I was very excited because it was like a big, big door had opened up for me. If it wasn't for Lorraine, I wouldn't be where I am today."

Matic credits Mintzmyer with providing her with many new work opportunities by getting her involved in special projects and letting her shadow her as regional director. Matic later nominated Mintzmyer for "Boss of the Year," which she won in 1980.

Matic began to provide technical assistance in addition to clerical support in the Public Affairs Office. In 1978 she was promoted to public affairs assistant. She had no formal training but credits the regional public affairs officer, Frank Mentzer, and Ben Moffat, another public affairs specialist in the office, for giving her the skills and experience to do the job: "I learned from the best." As a public affairs specialist, Matic escorted foreign visitors, worked on press releases, tallied visitation numbers for the region, and drafted management plans.

In June 1980 Matic was promoted to public information specialist. She went on to receive several promotions within that position.

Matic was also the national chairperson of National Park Women (NPW) for two years. She credits women for giving the NPS "a feeling of family." Regarding her role with NPW, she stated, "It excites me, but it saddens me in a way because we're not as strong as we should be. Yes, we have groups all over the country that meet, we have regional chairmen that know of each other, but we don't get that eye to eye contact with one another. It's very hard to get that many women together. Something else that saddens me a great deal about the NPS women is that we're all going in different directions."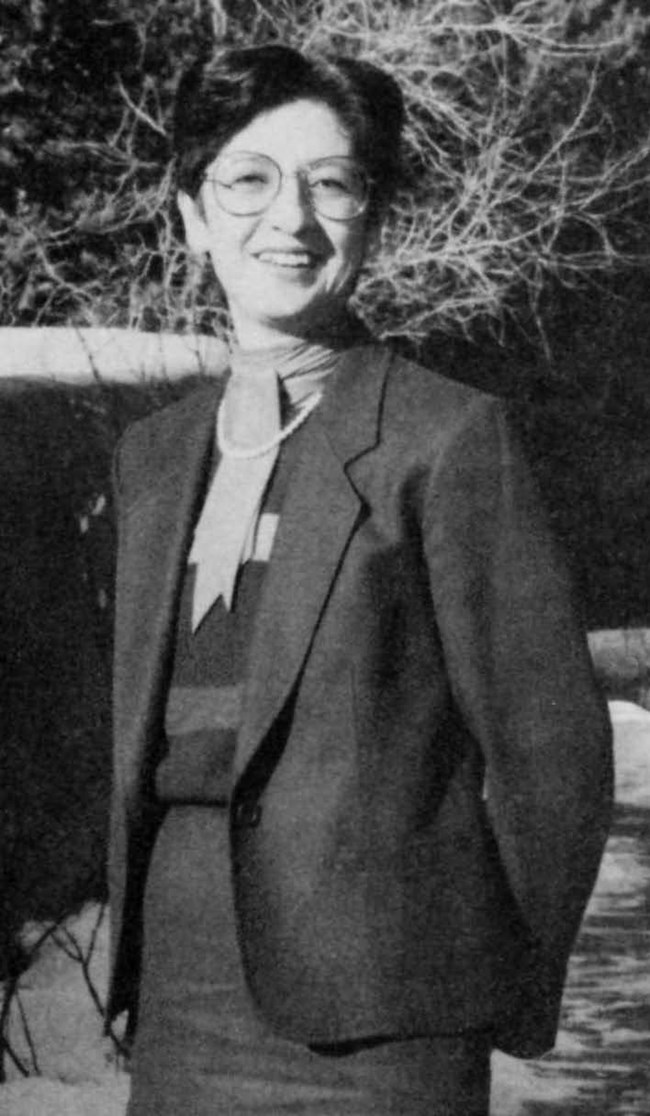 Asked in 1985 if she felt that the NPS is a male-oriented organization she replied, "I think years ago, maybe when I joined, I felt it was very male-oriented. But since then, I've seen women become park superintendents, women come into the roles of maintenance foreman. More important than anything else, we saw the first regional director as a woman. I am very happy to see women in top jobs, but I only wish and hope that those women are there because they proved themselves to be competent and not to fill that employment gap." She said that if she were chosen for a job above qualified men "not because of what I know but because of who I am, I don't want it."

Like many NPS women, Matic was keenly aware of the relationship between career advancement and mobility. "You have to stop and think, 'Do you want to give up the closeness to your family for a career?' or 'Do you want to stay where you're at now?' I'm happy where I'm at now and have a little bit of both worlds. We just have too much here to give up."

She envisioned her future in 1985, saying, "I've gotten so involved in public affairs and I've got so much contact with employees and with the public that I think I would like to stay in the public affairs field. I guess I could shoot for the highest point, which would be public affairs officer for the NPS, but I think maybe before I do that I better be a public affairs officer for a region." In fact, she did just that.

In 1995 a reorganization combined the NPS Rocky Mountain and Southwest regional offices into a new Intermountain Region headquartered in Denver. The Santa Fe office was downsized, becoming the Southwest System Support Office. When Public Affairs Officer Tanna Chattin left the NPS, Matic became acting in the role. She recalls that "the timing was right," and she got the permanent public affairs officer job. Her specialist position was eliminated, however, and she ended up with duties from both positions.

Over the years Matic developed good working relationships with the media in New Mexico. Those connections helped her as she managed public messaging for major events such as superintendent's conferences, advisory council meetings, and two large wildfires, including the May 2000 Cerro Grande Fire, a controlled burn which got out of control and devastated the town of Los Alamos, New Mexico.

Emil Matic spent twenty years with the NPS, retiring in 1993. Cecilia Matic continued as the public affairs officer in Santa Fe for almost another decade before she too retired on July 3, 2003, after 33 years of service in the Santa Fe Office.
Sources:

Matic, Cecilia interview. (1985, September 23). Polly Kaufman Papers. NPS History Collection, Harpers Ferry Center.

Kaufman, Polly Welts. (2006). National Parks and the Woman's Voice: A History. University of New Mexico Press.

National Park Service. (1978, November). "International Group Responds to World Park Community." Courier: The National Park Service Newsletter, 2 (1), p. 11.

National Park Service. (1980, May). "Mintzmyer-Boss of the Year." Courier: The National Park Service Newsletter, 3 (6), p. 11.

National Park Service. (1987, April). "National Park Women—Then and Now." Courier: The National Park Service Newsletter, 32 (4).

National Park Service. (1986, September). "Park Briefs." Courier: The National Park Service Newsletter, 31 (9), p. 17.

Pers. comm. Cecilia Matic to Nancy J. Russell (2022, March 3).