Article
A Visit to the National Park of the Future: Innovative transportation and emerging mobility to maximize sustainability and visitor experience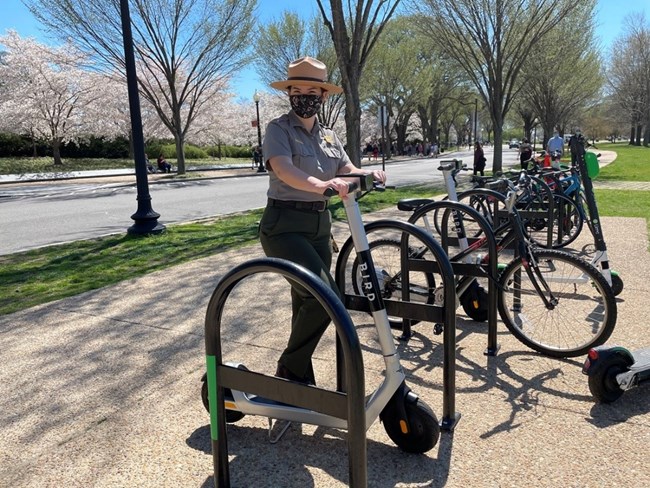 "Innovative transportation, in National Parks!?"
We understand your surprise. National Parks are monuments, not only to the natural majesty and cultural heritage of our continent, but also to America's love for cars. The fondness is mutual: just as roads and cars shape the landscapes of parks and our experiences, National Parks form a cornerstone of our car culture's iconic "American Road Trip."
These days, however, many roads through beloved National Parks feel less like the wilderness and more like rush hour. While we haven't yet figured out how to transport visitors back to a time before traffic, we believe National Parks can be wild and rustic once again. The way to a cleaner, quieter future is powered by
Emerging Mobility:
the targeted implementation of key technologies which will make National Parks better for both the earth, and the people.
Imagine yourself on a visit to a National Park in the year 2042. You leave your car (flying or otherwise) at the entrance station, and board an electric shuttle. Onboard, a virtual ranger gives you a tour of the sights outside the panoramic windows, pointing out wildlife, that hardly notices the shuttle gliding by silently.
You hop off at the visitor center, nestled in a flowering meadow where the parking lot used to be. Inside, you consult an interactive dashboard/map. It's snowing in the north of the park, and the mountain pass road is closed. A live
heatmap
of visitors shows that the west is busy with visitors watching the
bison rut
. The south side isn't too crowded, so you decide to go to the lake.
Outside, short-range e-scooters and rugged e-bikes are docked, ready to take you off the beaten path, away from the shuttle routes. You scan your entrance pass, unlocking an e-bike with a 50-mile range, and you're off, riding down a secluded trail through the backwoods. Some trails branching off it are marked for hikers only: the e-bikes are digitally prevented from following these, but there are docks to recharge them at each trailhead while you hike. On the pier at the lake, you scan your park pass again to unlock a kayak (via the
Mississippi River Paddle Share
), letting you explore the park's waterways without bringing your own vessel! After your paddle, on the shuttle back to the lodge, you doze off, tired from a great day in the National Park of the Future.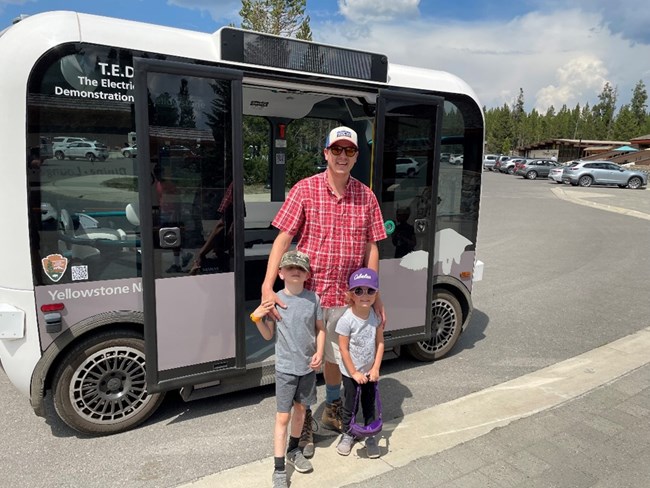 Let's wake up and get real here. This future may seem far-off, but sparks illuminating this path forward are beginning. In 2021, the NPS piloted automated shuttles for the first time, at
Yellowstone National Park
and
Wright Brothers National Memorial.
Visitors use shared e-bikes and e-scooters to experience parks every day, including the National Mall, Golden Gate National Recreation Area, and
Yosemite National Park
! At Zion National Park, visitors can already experience nature free from the automobile, where electric busses will soon return the canyon to a quieter state. These parks, together with the Emerging Mobility Initiative, are already on the way to redefining how you experience your National Parks. We'd like to invite you along, to fuel your imagination, and give you access to National Parks in newer, more authentic and sustainable ways.
Last updated: April 11, 2022