Autonomous Vehicle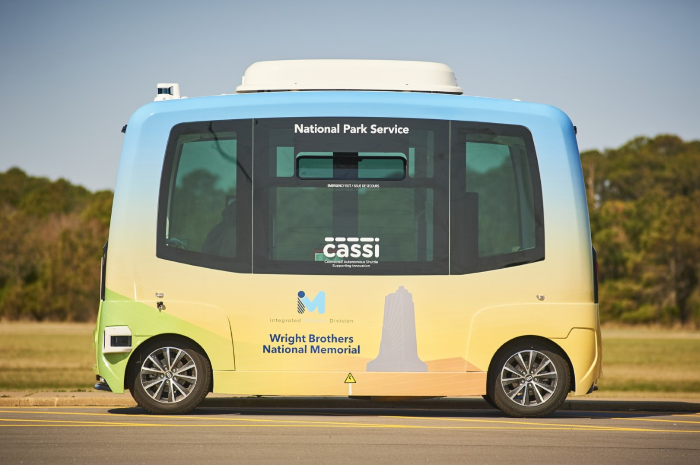 On April 20, 2021, the National Park Service (NPS) and the North Carolina Department of Transportation (NCDOT) launched the first self-driving vehicle to be tested at a recreational public lands site in the nation. Fittingly, the Connected Autonomous Shuttle Supporting Innovation, or CASSI, was launched at the site of the world's first powered flight!

This three-month pilot program was put in place to help the NPS and NCDOT learn more about hower driverless vehicles can be safety and effectively used in the future.

The CASSI shuttle navigated its route around the park using remote sensing laser technology called LiDAR and GPS used to map and then monitor a fixed route. Sensors continuously scanned the shuttle's surroundings and signaled for it to stop when an obstacle was too close.

This pilot program concluded on July 16, 2021.

Read more about autonomous vehicle technology and CASSI in the April 20 news release.
Last updated: July 16, 2021