Article
A Boy's Walk to Zion, B.H. Roberts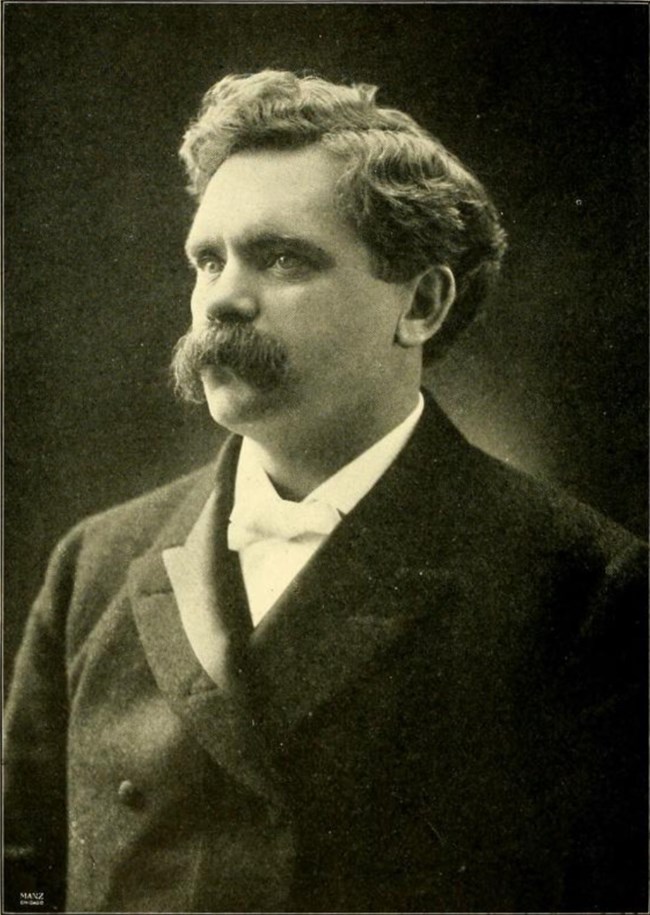 The warm clothing, sturdy shoes, and soft quilts Ann Roberts sent east to her two children, waiting at a Mormon wagon camp at the Missouri River, never reached them. Harry, 10, and Mary, 16, would have to cross the Plains to Salt Lake City in the thin clothing they'd worn on the ship from England, and with no bedding.
The two young people, members of an 1866 wagon train organized by The Church of Jesus Christ of Latter-day Saints, were eager to start their western adventure. They had not seen their mother in four years since she left their home in England, with their two younger siblings, to join the Saints in Zion.

On the trail, young Harry learned two rules – stay out of the wagons and keep up with the train. Otherwise, he was left entirely to his own devices, with no adult oversight. While Mary slept in a wagon at night, Harry borrowed her petticoat to cover himself as he lay on the cold ground. One chill evening he built a fire between two boulders and slept in their reflected heat until waking in the morning beneath a blanket of snow.
Forced to walk miles alongside the wagons each day, Harry was always tired. One day he sat down to rest among some willows on the riverbank as the wagons forded the Platte River. He drifted to sleep, waking up in time to see the last wagon being towed from the water. The captain of the wagon train spotted the panicking boy on the opposite bank and called him to swim across. Harry slipped off his coat and wooden clogs and plunged into the murky current, soon to find himself being swept downstream. The captain rescued Harry but laid several sharp licks of his riding whip across the boy's legs – as if having to walk most of the way to Utah with no coat or shoes was not punishment enough. (The barefoot boy later took shoes from the feet of a dead man he encountered near South Pass, Wyoming.)
Despite the rules, Harry sneaked rides in the wagons when he could. On one occasion, while the train traveled at night in order to avoid the heat of the day, Harry slipped into an empty barrel at the front of a wagon. Only, it was not quite empty: at the bottom sloshed several inches of molasses, which stung his torn, chapped bare feet. Too weary to climb out, the boy folded himself into the bottom of the barrel and fell asleep. In the morning when the wagons halted, Harry climbed stiffly out of his barrel, syrup dripping from his trousers – to the hilarity of all who witnessed. It wasn't a laughing matter to Harry, who had no change of clothes. He scraped off the molasses as best he could and resumed his walk, wet and sticky and soon covered with dust, when the wagons rolled out.
On September 14, 1866, the train turned onto Salt Lake City's Main Street, which was crowded with Saints eager to greet arriving loved ones. Harry, dirty, be-freckled, and unkempt, marched ahead of the wagons while Mary, ashamed of her ragged appearance, hid under a wagon cover. Finally, the parade halted, the oxen were unyoked, and happy arrivals scattered into the city with family and friends. But no one showed up to greet Mary and Harry. Everyone walked away, leaving the two youngsters alone at an empty wagon, not knowing what to do.
At last, their mother, Ann, arrived and embraced them and cried tears of joy and sorrow. They piled into her wagon and headed to her modest cabin in Bountiful. "I felt that I had arrived," wrote Harry years later, "that I belonged to somebody, that somebody had an interest in me…." Harry, who as an adult was known as B.H. Roberts, persevered through a poverty-ridden youth to become a leader in his church and an acclaimed writer of Mormon history and other works.
Sources and more information
Madsen, Susan Arrington. 1994. I walked to Zion: true stories of young pioneers on the Mormon trail. Deseret Book Co., Salt Lake City, Utah.

Madsen, Brigham D. 1999. The Essential B.H. Roberts. Signature Books, Salt Lake City, Utah.
Roberts, Brigham Henry. 1990. The Autobiography of B.H. Roberts, ed. Gary James Bergera. Signature Books, Salt Lake City, Utah.
Sillito, John R. 2004. History's Apprentice: the Diaries of B.H. Roberts, 1880–1898. Signature Books,Salt Lake City, Utah.
Last updated: December 30, 2021