Article
2023 National Wilderness Month Proclamation
"When we conserve our country's landscapes and wilderness, we do more than preserve their beauty for our own enjoyment. We safeguard the future of people who depend on and sustain the land as a way of life — Indigenous peoples, farmers and ranchers, recreation businesses, and rural communities. We enshrine landmarks that identify the places where the history of our Nation was made. We protect sacred spaces that have been stewarded by Tribal Nations since time immemorial. And we mitigate the impacts of climate change to help make our country more resilient."

- President Biden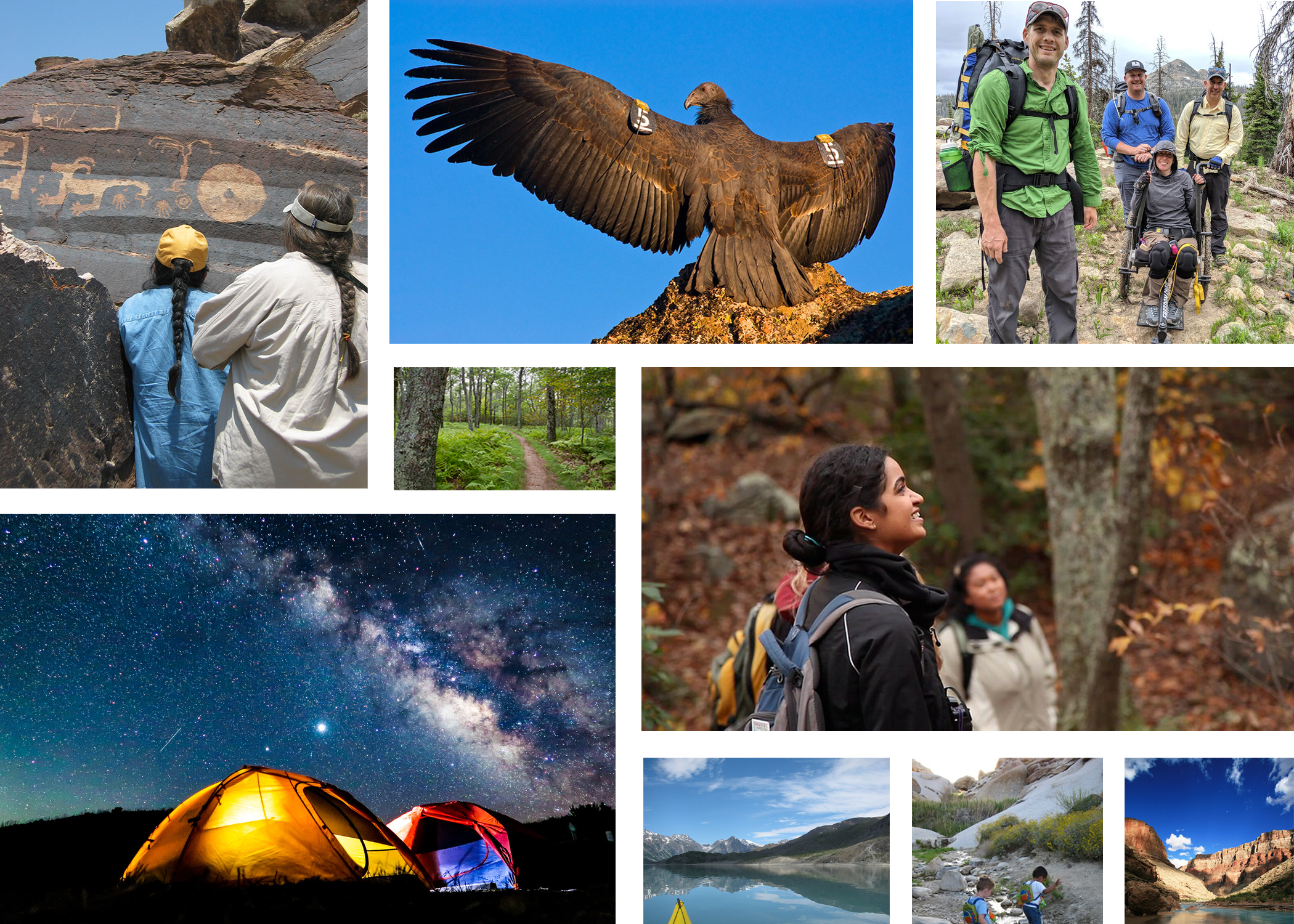 Did you know over 80 percent of all National Park Service (NPS) lands are managed as wilderness? President Biden has proclaimed September 2023 as National Wilderness Month and the NPS is joining in recognizing this important month! Throughout September, we will celebrate our federal wilderness areas and the 59th anniversary of the Wilderness Act.

The Wilderness Act established the National Wilderness Preservation System. Federal wilderness areas are designated by an act of Congress and this designation established our responsibility to preserve wilderness character and provides the highest level of legal protection for our federal public lands in the United States.
Wilderness is more than just forested mountains - NPS wilderness protects deserts, alpine meadows, tundra, lava beds, sand dunes, swamps, and coasts. Much of this diverse wilderness also reflects thousands of years of human residence and homeland, further strengthening our connection to these special places. Wilderness stewardship builds upon the legacy of shared connections between people and the land. Existing long before national parks and federal wilderness areas, the rich cultural traditions of Indigenous people and later immigrants with lands now managed as wilderness is important to recognize and respect.

The NPS invites everyone to celebrate National Wilderness Month with us this year. To learn more about wilderness, including a variety of wilderness-specific benefits, visit NPS.gov/wilderness.

In the mood to virtually visit a wilderness area right now? Check out our America's our America's Wilderness webisode series to visit the wilderness of a national park near or far! And remember, if you're able to get out and explore a wilderness area, help ensure that everyone has a positive and inspiring experience by Recreating Responsibly and practicing Leave No Trace ethics and principles.
Last updated: September 1, 2023