Mary Custis Lee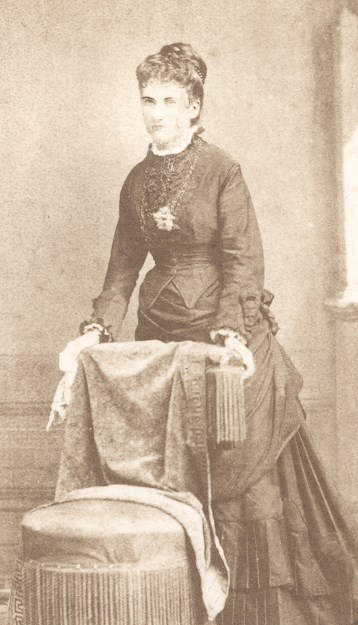 Mary Custis Lee, the Lee's eldest daughter, was born on July 12, 1835, at Arlington House. At the time of her birth, Andrew Jackson was president and the nation's flag had 24 stars to represent a largely rural population of fewer than 20 million. When she died 83 years later, that flag would have 48 stars, and there would be over 100 million Americans serving overseas in a world war.

As an infant, Mary's father nicknamed her "Mee" but that changed to "Daughter" when she turned 13 to differentiate her from her similarly named mother. She slept in the same bedroom the Marquis de Lafayette used when he visited the house in 1824.

When she was five years old, Mary's parents and two brothers moved to St. Louis for her father's engineering job. They left Mary at Arlington with her grandparents who took advantage of this new alone time and showed her around the place. They explained the background of the family portraits and Mount Vernon mementoes. Mary later said she knew more about these items than anyone else in the family since she had received the knowledge first-hand from her grandfather.

Unlike the other Lee daughters, Mary did not spend much time at home. She often traveled to visit friends and extended family members. Even during the Civil War, she continued to move around and only occasionally saw her immediate family. When her sister Annie died in 1862, Mary was stuck behind Union lines and was not able to get to Richmond to mourn with her mother and sister Agnes. Gen. JEB Stuart, who had been sweet on Mary when he was at West Point with her brother Custis years before and had written her poetry, sent scouts her way to try and rescue her. When they found her she refused to leave and stayed where she was.

After the war, when the remaining Lees moved to an isolated house (Derwent in Powhatan County, Virginia) that belonged to a friend of the family, Mary did not join them. She was nearing 30 and she learned how to be independent during the war. She instead went to Staunton and visited relatives. During that 1865 summer in Staunton, she attended a party along with Col. Bolivar Christian, a trustee of the Washington College in Lexington, Virginia. He overheard her say people were offering her father everything but what he really wanted: work. Christian took those words back to Lexington and that fall the college offered Lee the position of presidency, which he accepted.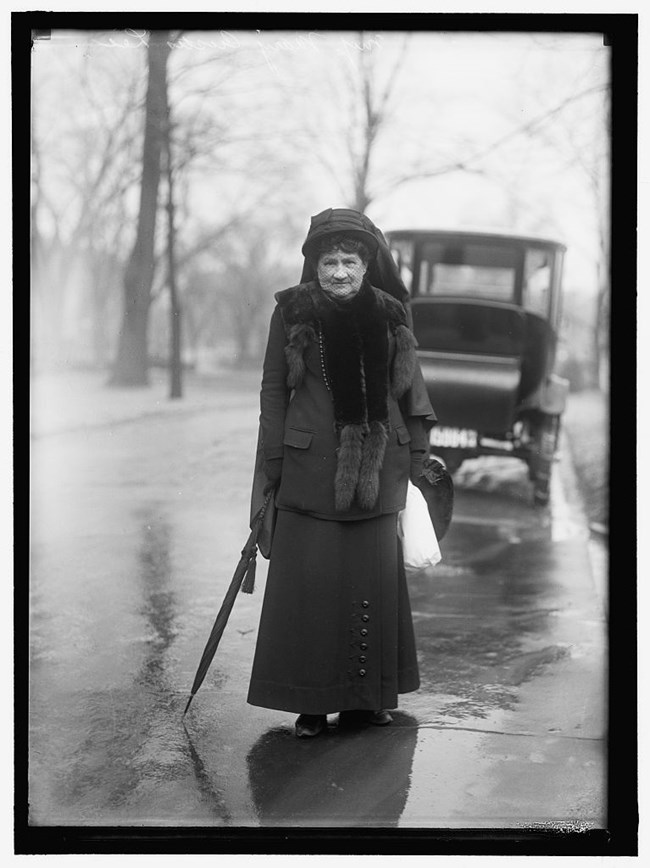 Mary continued her travels and did not return to Lexington in time for her father's funeral in 1870, nor to the funerals of her mother and sister Agnes in 1873. Youngest sister Mildred grew bitter towards Mary for being away and leaving the remaining family to bear their grief alone.

In 1874, oldest brother Custis sued the federal government for seizing Arlington House illegally during the war. The case went to the Supreme Court in 1882, which ruled in the Lee family's favor. While Mary supported her brother in this suit, she had very little attachment to the house or the grounds. The money she received when Custis sold the house to the government soon after the Supreme Court ruling gave Mary total personal liberty. She spent most of the rest of her life abroad.

Mary visited 26 countries, took a cruise around the world, dined with the Dutch governor of Java, sat with the American legation at formal dinners in Tokyo and Rome, played roulette in Monaco, traveled across Russia without a guide, was a guest of an Indian maharaja, and in Constantinople bribed her way into the Hagia Sophia mosque.

In 1902, she returned to the United States and was arrested for riding in the back of a streetcar with her black maid and refusing to move to the front into the whites-only section. She posted a $5 bond and was ordered to appear in court. She ignored the court order and forfeited the bond. Despite this incident, Mary was no reformer. Her action most likely stemmed from her annoyance with how the racial law interfered with her daily activities.

Mary and her youngest sister Mildred only saw each other in passing over the years. They were together for the unveiling of their father's statues in New Orleans in 1884 and in Richmond in 1890. Mary was in France in 1905 when she heard of Mildred's death and was not able to return for the funeral. Mary returned to the United States in 1914 only because war broke out in Europe.

Mary Custis Lee died in Hot Springs, Virginia, on November 22, 1918, just eleven days after the end of World War I. She was cremated and placed in the family crypt in Lexington, Virginia, finally reuniting with the rest of the family.

Sources:
Coulling, Mary. The Lee Girls. Winston-Salem: John F. Blair Publisher, 1987.
Pryor, Elizabeth Brown. Reading the Man. New York: Penguin, 2007.
Last updated: October 30, 2020