Mary Custis Lee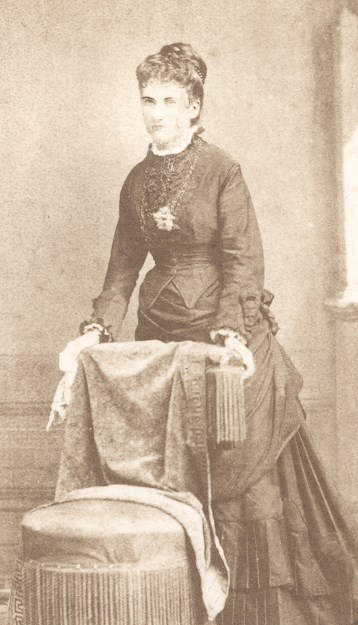 Mary, the Lees' eldest daughter, was born in 1835. She shared a bedroom with Mrs. Lee's young cousin Markie Williams, but was away from Arlington much of the time on extended visits to friends and relatives. She was a large-eyed child who grew into a young woman regarded with some awe by her younger siblings who called her "Sister" rather than Mary. She had beaux who courted her in the flower garden at Arlington and a wide circle of friends, but there is scant reference to the role she played in the daily activities at Arlington.
Although she was the oldest daughter, there is little indication that she assumed many of the household responsibilities. After the death of her grandmother in 1853, it was not Mary, but Markie Williams, who came to Arlington to take care of George Washington Parke Custis when Mrs. Lee had to be away with her husband.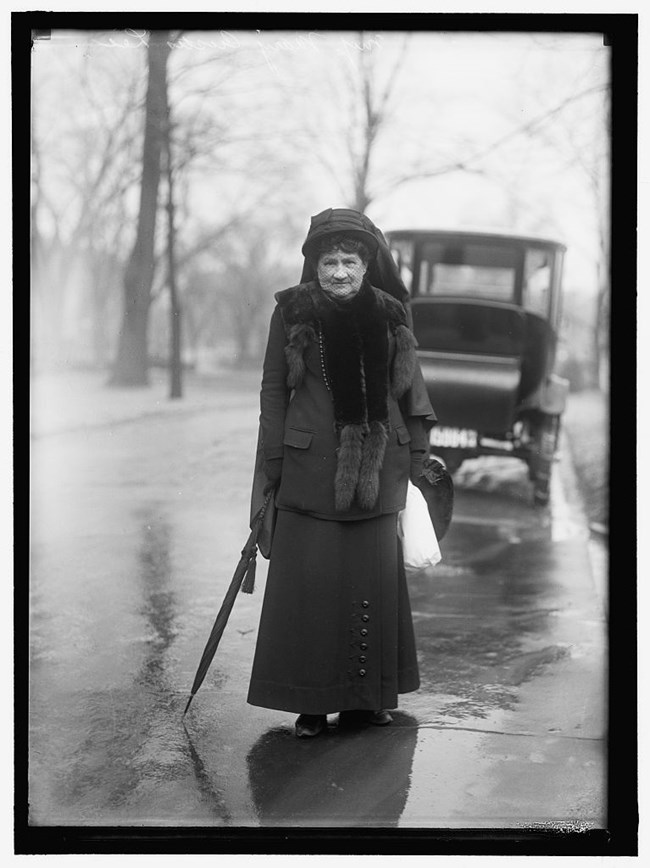 Mary has been characterized as bright, willful, intelligent and cultivated, but she seems to have been somewhat of an outsider to the affairs at Arlington. By traveling, skating, riding and taking long walks, she stayed away from the house. She refused to help with the housework or to accompany her mother and sisters on their summer visits to the resorts. She was most outspoken and regarded by her sisters as bossy and self absorbed. In Mary's later years, travel became almost a fulltime occupation. She filled a scrapbook with visiting cards of European and Middle Eastern nobility and was in Germany when World War I began. Mary never married and died in 1918.
Last updated: April 10, 2017