Newcomer House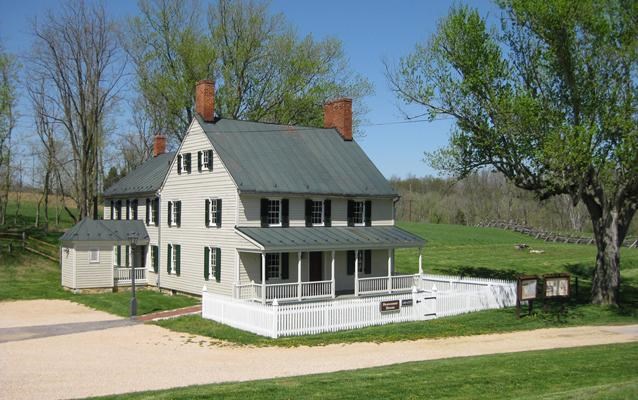 In 1862 the mill property was owned and operated by Joshua Newcomer. Following the Battle of Antietam on September 17, 1862, the Federal army used many buildings at the Newcomer complex, including the mill, the house, and the barn, as a place to care for the wounded. This lasted for many weeks and Newcomer suffered greatly from the damage to his property and the use of his goods. He filed claims to the government but his business would never recover. In a few years he sold the property to Jacob Myers, who operated the mill complex until just after the turn of the 20th century. The mill was eventually torn down and the stones were reused.
Alexander Gardner, a photographer working for Matthew Brady, took a series of images following the battle of Antietam. He took more photographs of the area around the Middle Bridge than of any other place. The images are an important part of the Newcomer property's history, showing the various structures at the Newcomer farm and mill, including the original Orndorff house and the one known today as the Newcomer house.
The Newcomer property, at its prime, was a high traffic business complex. While many of the structures are no longer standing, the road passing through the complex continues to be one heavily traveled. The Newcomer house and barn are positioned at the eastern gateway to the Antietam National Battlefield. The house serves as an Exhibit and Visitor Center for the
Heart of the Civil War Heritage Area
. It provides information on the large concentration of Civil War sites in Carroll, Frederick, and Washington counties. Interpretive and site panels in three rooms of the exhibit center explore the main themes of the heritage area: In the Heat of Battle, On the Home Front, and Beyond the Battlefield. The house is open seasonally, please check thier
website
for hours of operation.
For a more in-depth look at the
Newcomer Farm, head over to our Farmsteads Page
.
Last updated: September 2, 2020