The Memorial Illumination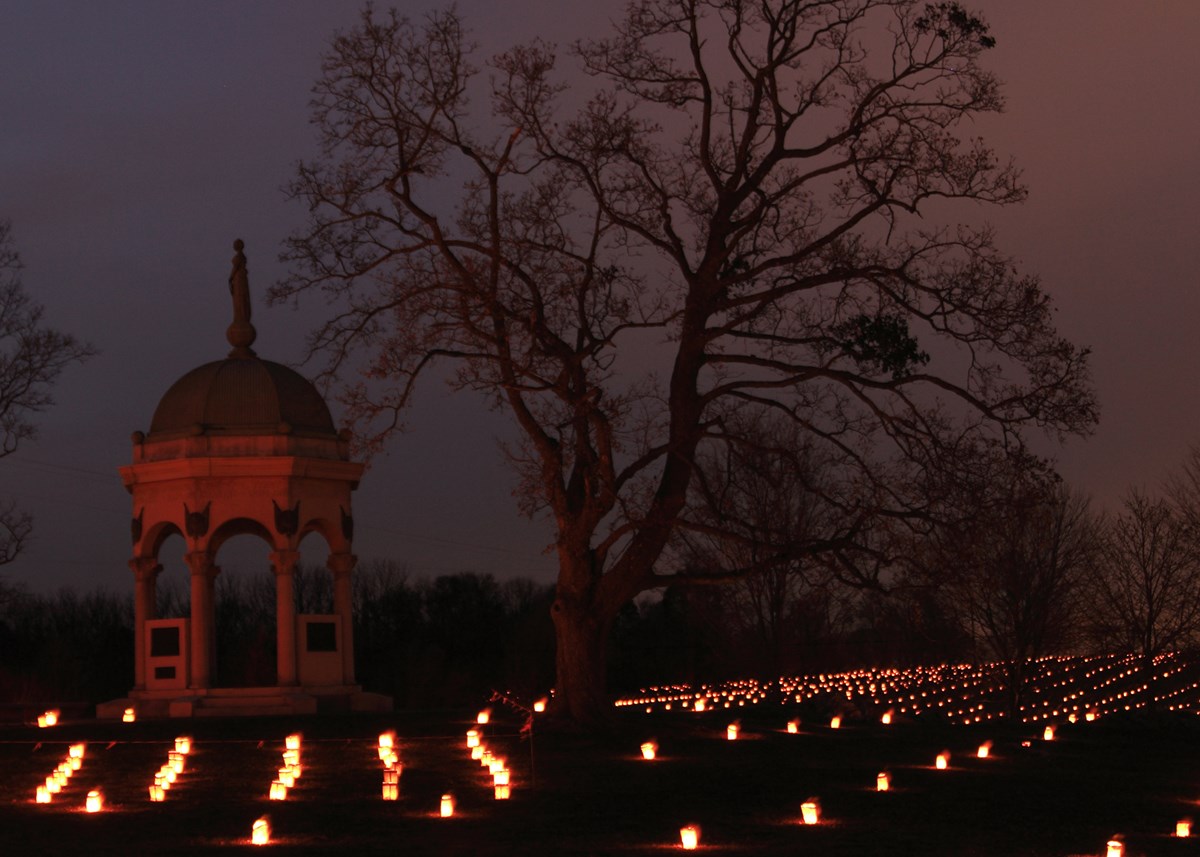 2020 Memorial Illumination Canceled
In consultation with our partners, community groups, volunteer leaders and public health officials, Antietam National Battlefield has made the difficult decision to cancel the 32nd Annual Memorial Illumination previously scheduled for Saturday, December 5. This complex event requires approximately 1,000 experienced volunteers to build, transport, place, and remove 23,000 luminaries, working together over multiple days. Public health concerns, as well as the lead time needed to plan and execute this event, led the National Park Service and our partners to this mutual decision.
Antietam National Battlefield traditionally holds the Annual Memorial Illumination the first Satruday in December to honor the 23,000 casualties from the Battle of Antietam on September 17, 1862.
The National Park Service looks forward to seeing volunteers and visitors at the Annual Memorial Illumination in 2021.
Last updated: October 7, 2020