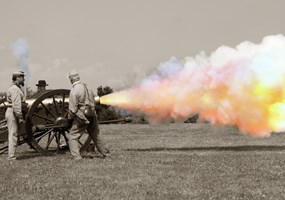 Also known as the 'King of Battle', artillery played a key role at Antietam. This video will explore the different types of cannon that were involved in the battle, as well as how the big guns were loaded and fired.
Click here for the video, QuickTime 15.2 MB.
Click here to go to our artillery page.