Park Library and Research Center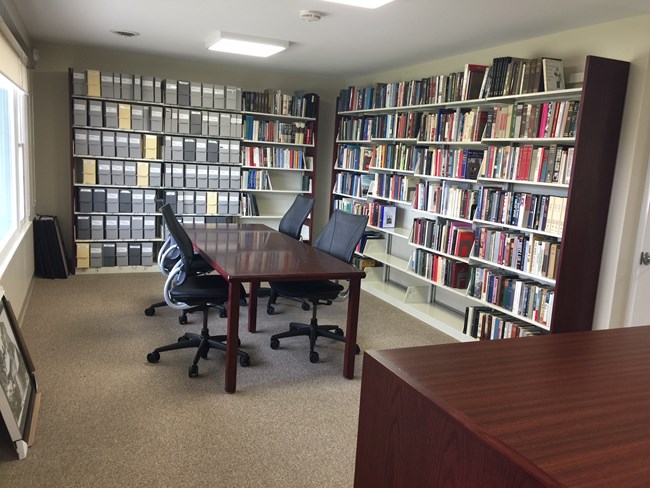 Antietam National Battlefield maintains a library of books and vertical file information relative to the study of the Battle of Antietam and its legacy. Library holdings include books, bound volumes, and some vertical files.
The Library Reading Room is open for public research by appointment only. Appointments should be made at least twenty four hours in advance. Researchers are required to sign in when visiting the facility. Laptop computers, digital cameras, notebook paper, and pencils are welcome but personal files and paper collections are not allowed without pre-arrangement with library staff. Access to the rare book collection is through the assistance of library staff only. Hours for use of the library are subject to change due to staffing requirements and availability is regularly updated on this page. Please note that the park library is closed on all Federal holidays.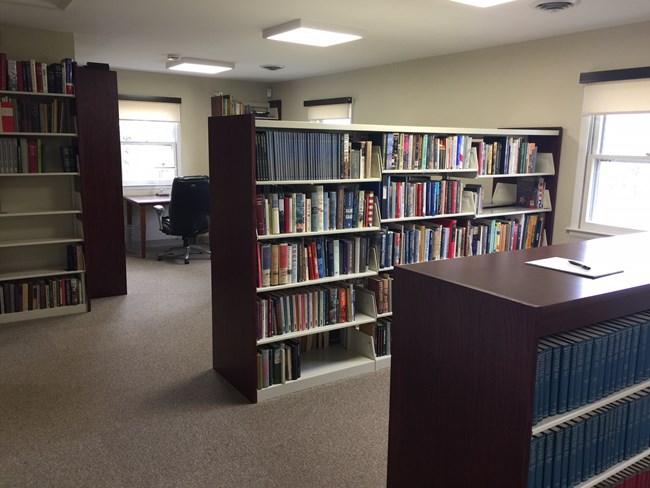 Research Hours: Monday through Friday from 8:30 a.m. to 5:00 p.m. If you are a researcher and would like to work in the park library,
send an email
. To search the database of reference books available at Antietam National Battlefield you can use the National Park Service library database and then filter by location "ANTI". To access the National Park Service library database,
click here
.
The Reading Room has a copy machine for the use of researchers. A limited number of copies can be made with staff permission. Requests for copies of material from the library must be made in writing and are limited thirty (30) pages per request. Some materials may not be reproduced due to condition or restricted use outside of the park. Antietam National Battlefield reserves the right to refuse requests from parties outside of the National Park Service where conflict in copyright and ownership of materials may arise and requests for documents/files/collections beyond the limited amount noted above. Library staff is limited and replies will take time, so your patience is requested.
Library Address:
Antietam National Battlefield
Attn. Library
P.O. Box 158
Sharpsburg, Maryland 21782
Phone: (301) 432-8767 (Monday through Friday, 8:30 a.m. to 5:00 p.m.( EST)
Email us.
Last updated: November 7, 2022