9th New York Infantry Monument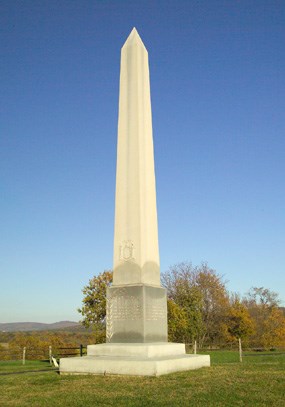 Monument Text:
"Toujours Pret"
Erected by the State of New York to the memory of the 9th New York Infantry - Hawkins' Zouaves - who fought on this Field, Sept. 17, 1862.
Members present for duty in action 373, killed 54, wounded 158, missing 28, total loss 240. Two Companies were detailed and engaged elsewhere and did not participate in the advance.
The greatest mortality occurred near this position, where the regiment contended with a superior force of infantry and artillery.
About 2 P.M. having forded the Antietam Creek, the regiment meeting with desperate resistance, advanced to this position and held it until ordered elsewhere.


Last updated: January 21, 2020