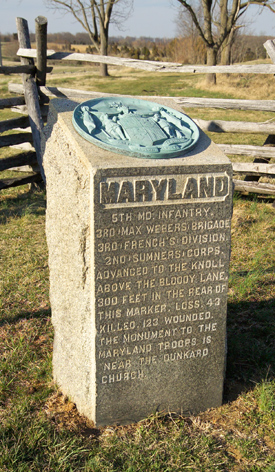 Monument Text:
MARYLAND
5th MD Infantry
3rd - Max Weber's - Brigade
3rd - French's - Division
2nd - Sumner's - Corps
Advanced to the knoll
above the Bloody Lane,
300 feet in rear of
this marker. Loss 43
killed, 123 wounded.
The monument to the
Maryland troops is
near the Dunkard
Church.