3rd Maryland Volunteer Infantry (USA) Monument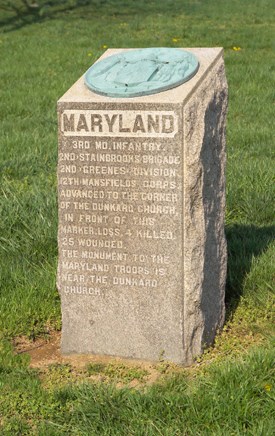 Monument Text:
MARYLAND
3rd Maryland Infantry
2nd Stainbrook's Brigade
2nd Greene's Division
12th Maryland Corps
Advanced to the corner
of the Dunker Church,
in front of this
marker. Loss, 4 killed,
25 wounded.
The monument to the
Maryland troops is
near the Dunkard Church.


Last updated: April 10, 2015