35th Massachusetts Volunteer Infantry Monument
Dedicated: 1898

Location: East side of Antietam Creek at Burnside Bridge

Map Number: 84

View the Monument Map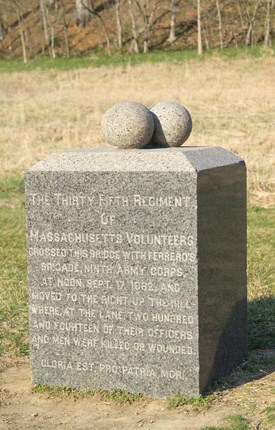 Monument Text:
The Thirty-fifth Regiment
of
Massachusetts Volunteers
Crossed this bridge with Ferrero's
Brigade, Ninth Army Corps
at noon, Sept. 17, 1862, and
moved to the right up the hill
where, at the lane, two hundred
and fourteen of their officers
and men were killed or wounded.
Gloria est Pro Patria Mori
Erected by Lieut. Col. Albert A. Pope, as a
memorial of his dead comrades.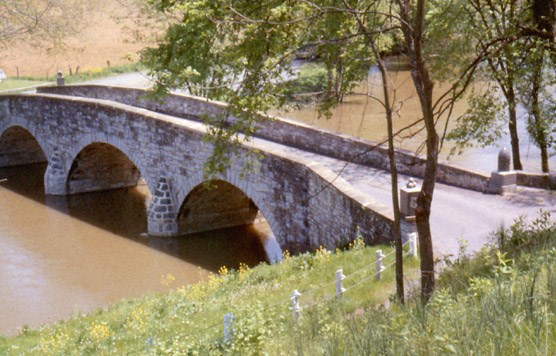 Last updated: January 19, 2020