15th Massachusetts Volunteer Infantry Monument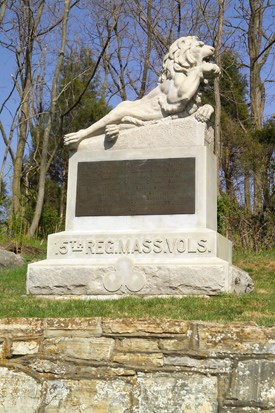 Monument Text:
15th REG. MASS. VOLS.
Here, September 17, 1862, the Fifteenth Regiment Massachusetts Volunteers, with the first company Andrew Sharpshooters attached, 606 men of all ranks, commanded by Lieut. Col. John W. Kimball, Gorman's Brigade. Sedgwick's Division, Second Army Corps, met and engaged troops of the Brigades of Semmes, Early and Barksdale. Within twenty minutes 330 had fallen, 75 killed and 255 wounded, 43 dying of wounds.
Monument Text Continued:





Killed



Co. B
Co. H
Capt. Clark S. Simonds
Sergt. James B. Fletcher
Private John Campbell
Corpl. Henry A. Collar
" " Daniel Carpenter
Private Andrew Addision
Co. C
" " Henry W. Ainsworth
Capt. Richard Derby
" " O. W. Batchelder
Private Zadoc Batterson
" " Patrick Finnegan
" " Hiram A. Chambers
" " Isaac E. Marshall
" " John Frazer
" " George N. Smith
" " Charles E. Holbrook
" " Christopher Young
" " John P. Larkin
Co. I
" " George W.B. Sawyer
1st Lieut. Frank S. Corbin
Co. D
Private Henry L. Amidon
Private Leander J. Owens
" " Lucis H. Briggs
" " William S. Sholes
" " George Butler
" " Charles H. Styles
" " William S. Chapman
" " George H. Thompson
" " Charles G. Foster
Co. E
" " Abram Sargent
Sergt. Amos H. Shumway
" " George R. Stone
Private John H. Curran
" " Mose Wood
" " James H. Davis
Co. K
" " Alexander Thompson
1st Sergt. Thomas Fernald
" " Conrad M. Tower
Private Adam N. Baker
" " Charles H. Wheelock
" " E.R. Buffum
Co. F
" " Thomas Kelley
Sergt. Elisha F. Johnson
" " James Shay
Corp'l William L. Blood
" " Joseph T. Smith
" " Joseph G. Fretts
" " John L. Starrett
" " John W. Heath
Andrew Sharpshooters, 1st Co.
Private Henry R. Bliss
Captain John Saunders
" " Shepard Brown
Lieut. William Berry
" " Benjamin Davis
Sergt. John Q. Adams
" " John H. Hillman
" " George Whittemore
" " Alfred L. Russell
Corpl Richard A. Van Mall
" " James E. Sargent
Private Edwin T. Hills
" " Justus G. Wellington
" " Joseph S. Ingalls
Co. G
" " Marcus M. Parmenter
Private Arthur J. Andrews
" " Warren Snow
" " Asa T. Bryant
" " Martin V. Strong
" " Harrison J. Clisbee
" " Edward S. Johnson
" " Michael Dugan
" " Orin L. Davis
" " Benjamin R. Elliott
" " Charles J. Merriam





Died of Wounds



Co. A
Corpl
Franklin Garner
Oct. 6, 1862
Co. B
Private
George Adams
Oct. 7, 1862
Co. C
Sergt.
Joseph P. Johnson
Oct. 14, 1862
" "
Private
Harlow D. Getchell
Oct. 14, 1862
" "
"
Thomas Hastings
Sept. 20, 1862
" "
"
Waldo B. Maynard
Sept. 24, 1862
" "
"
Robert R. Moses
Oct. 5, 1862
" "
"
Charles E. Warren
Oct. 2, 1862
" "
"
Leonard M. Towsley
Sept. 27, 1862
Co. D
Corpl.
E.D. Jordan
Sept. 26, 1862
" "
Private
Darney Cooney
Sept. 25, 1862
" "
"
Silas D. Marsh
Sept. 22, 1862
" "
"
Francis H. Noye's
Sept. 20, 1862
" "
"
Melville Walker
Sept. 29, 1862
Co. E
Private
Alfred W. Davis
Sept. 22, 1862
" "
"
Edwin E. Rindge
Oct. 21, 1862
Co. F
Corpl
William L. Adams
Oct. 10, 1862
" "
Private
William H. Clark
Oct. 1, 1862
" "
"
Albert W. Livermore
Jan. 18, 1863
" "
"
Charles Perry
Sept. 27, 1862
" "
"
William E. Vaneaver
Nov. 1, 1862
Co. G
1st Lieut.
Thomas J. Spurr
Sept. 27, 1862
" "
Sergt.
Jonathan P. Stow
Oct. 1, 1862
" "
Private
George Burns
Nov. 15, 1862
" "
"
Francis H. Marble
Nov. 26, 1862
" "
"
James Hughes
Sept. 28, 1862
" "
"
Willie E. Morse
Dec. 20, 1862
" "
"
Alfred Snow
Oct. 18, 1862
" "
"
Charles L. Mitchell
Oct. 24, 1862
Co. H
Private
Samuel Emerson
Sept. 26, 1862
" "
"
Franklin L. Hayden
Sept. 27, 1862
" "
"
Charles D. Smith
Sept. 27, 1862
" "
"
Simon Sullivan
Oct. 21, 1862
Co. I
Sergt.
Edwin L. Parmenter
Oct. 15, 1862
" "
Private
Henry Butler
Nov. 14, 1862
" "
"
Edward L. Day
Sept. 20, 1862
" "
"
Henry Hathaway
Sept. 20, 1862
" "
"
Thomas P. Munyan
Oct. 17, 1862
" "
"
Godfried Reideman
Sept. 30, 1862
" "
"
Alfred Tourtellotte
Oct. 19, 1862
Co. K
Private
David Rodgers
Dec. 27, 1862
" "
"
Francis F. Young
Nov. 7, 1862





Andrews Sharpshooters



1st Co.
Private
Samuel D. Abbott
Sept. 20, 1862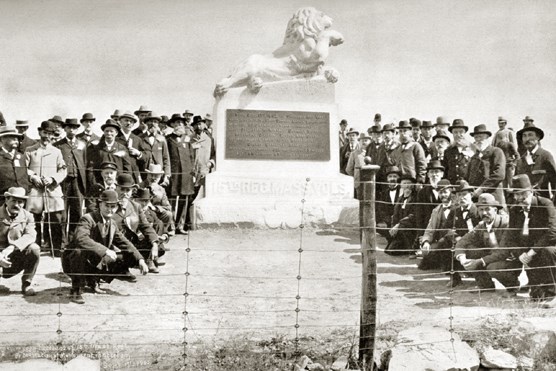 Last updated: April 10, 2015