Monument to Gen. Robert E. Lee's Headquarters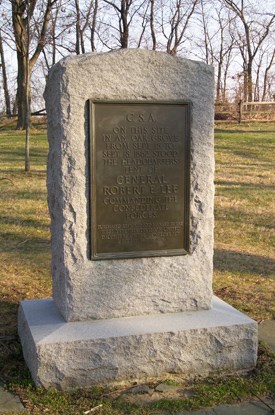 Monument Text:
C.S.A.
On this site
in an oak grove from
Sept. 15 to Sept. 18, 1862
stood the Headquarters
tent of General Robert E.
Lee, Commanding the
Confederate forces.
Purchased, restored and marked by the West Virginia Division United Daughters of the Confederacy.

Unveiled Sept. 17, 1936.
Last updated: April 10, 2015