Volunteer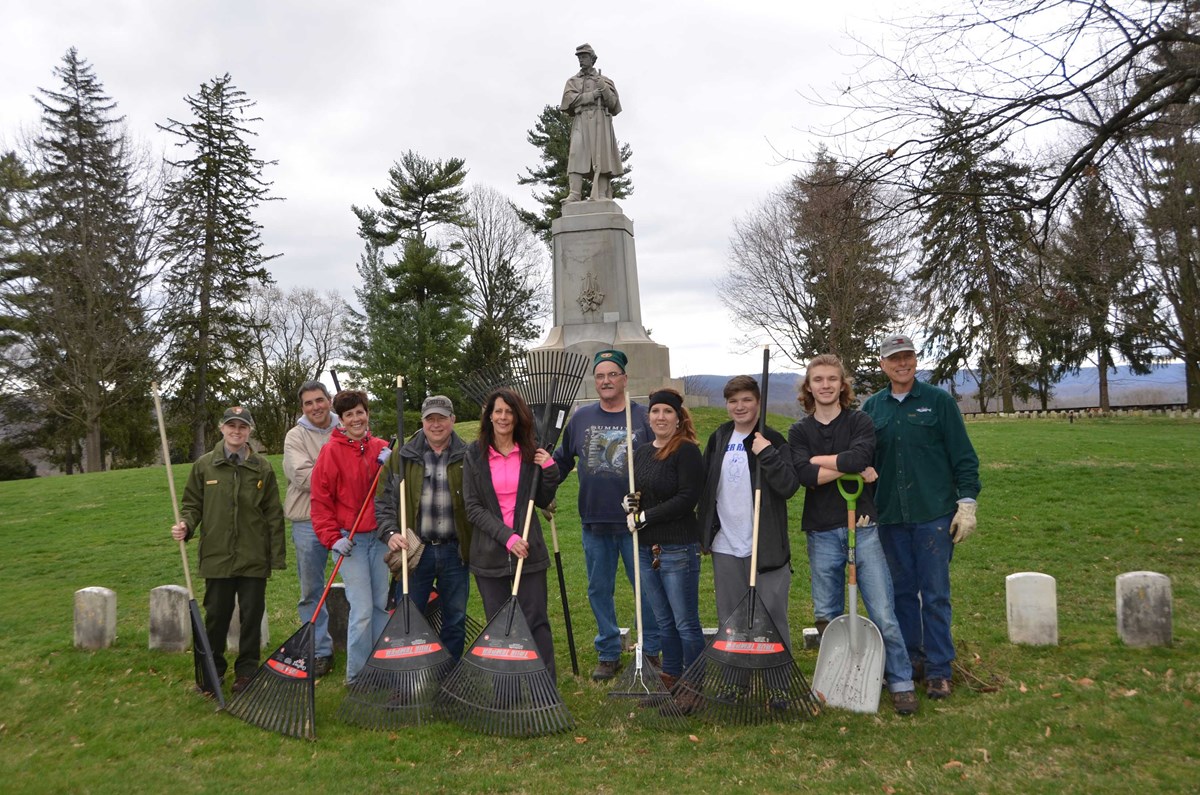 Volunteer Opportunities
Volunteer Opportunities for Project Work
All of the volunteer workdays for 2018 are currently full. We will post the schedule for workdays in 2019 by the end of February.

April 7, 2018: Civil War Trust Park Day- FULL
Projects will include landscape restoration in the National Cemetery and Mumma Cemetery as well as work in the campground area of the battlefield.

May 5, 2018: Volunteer Workday-FULL
June 2, 2018: Volunteer Workday- FULL
September 22, 2018: National Public Lands Day Volunteer Projects- FULL
Workday projects may include vegetation removal, painting, fence removal and installation, and/or litter pick up.


Volunteer Opportunities for Individuals
The park occasionally has other volunteer positions for individuals looking for something long term. For those positions please contact Olivia Black, Volunteer Coordinator at 301-432-7678 or email her.
Volunteer Documents
Download the Volunteer Application.
You can fax it to 301-432-4115 or mail it to:
Antietam National Battlefield
Volunteer Coordinator
P.O. Box 158, Sharpsburg, MD 21782.


Last updated: October 19, 2018