Volunteer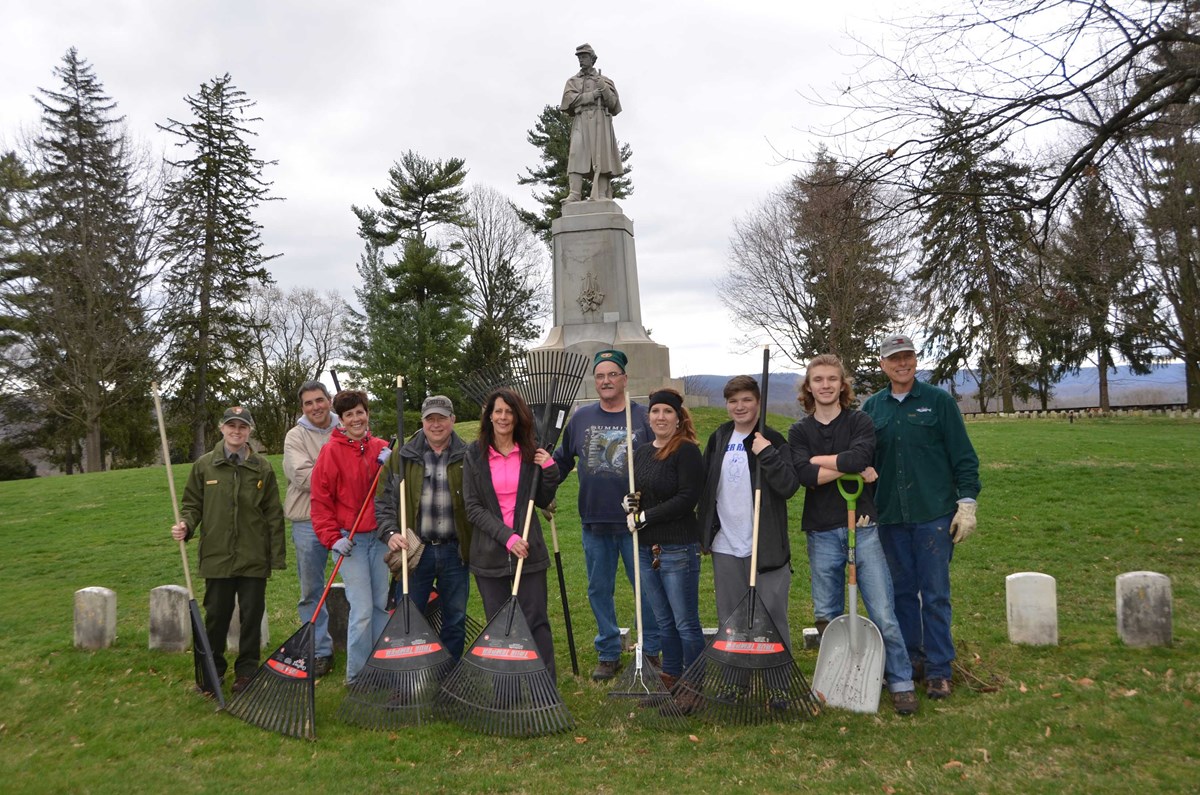 Volunteer Opportunities
Volunteer Opportunities for Project Work
Public workdays provide an opportunity for volunteers to get involved in shorter projects throughout the year and help the park achieve key preservation goals. Each workday will be from 9:00 am to 12:00 pm. Please contact the volunteer cooridnator, Olivia Black, if you would like to sign up since we can only accomidate a limited number of volunteers for each workday. Potential projects include: fence removal and contruction, vegetation removal, whitewashing, painting, or general park clean up. Please note that we may restrict the number of volunteers in groups that sign up to ensure that other volunteers have access to these opportunities.

Saturday, April 6: Civil War Trust Park Day
Saturday, July 20
Saturday, August 3
Saturday, August 17
Saturday, August 31
Saturday, October 19

Volunteer Opportunities for Individuals
Antietam National Battlefield is looking for a volunteer to fill a Wednesday morning shift weekly at our Visitor Center. This volunteer would be responsible for greeting visitors, answering questions, and communicating basic historical information. Fee collection may also be required. We also have several other short-term positions availbale at the Visitor Center on weekday mornings. If you are interested in these positon please contact Olivia Black, Volunteer Coordinator at 301-432-7678 or email her.
Volunteer Documents
Download the Volunteer Application.
You can fax it to 301-432-4115 or mail it to:
Antietam National Battlefield
Volunteer Coordinator
P.O. Box 158, Sharpsburg, MD 21782.


Last updated: December 17, 2018