Volunteer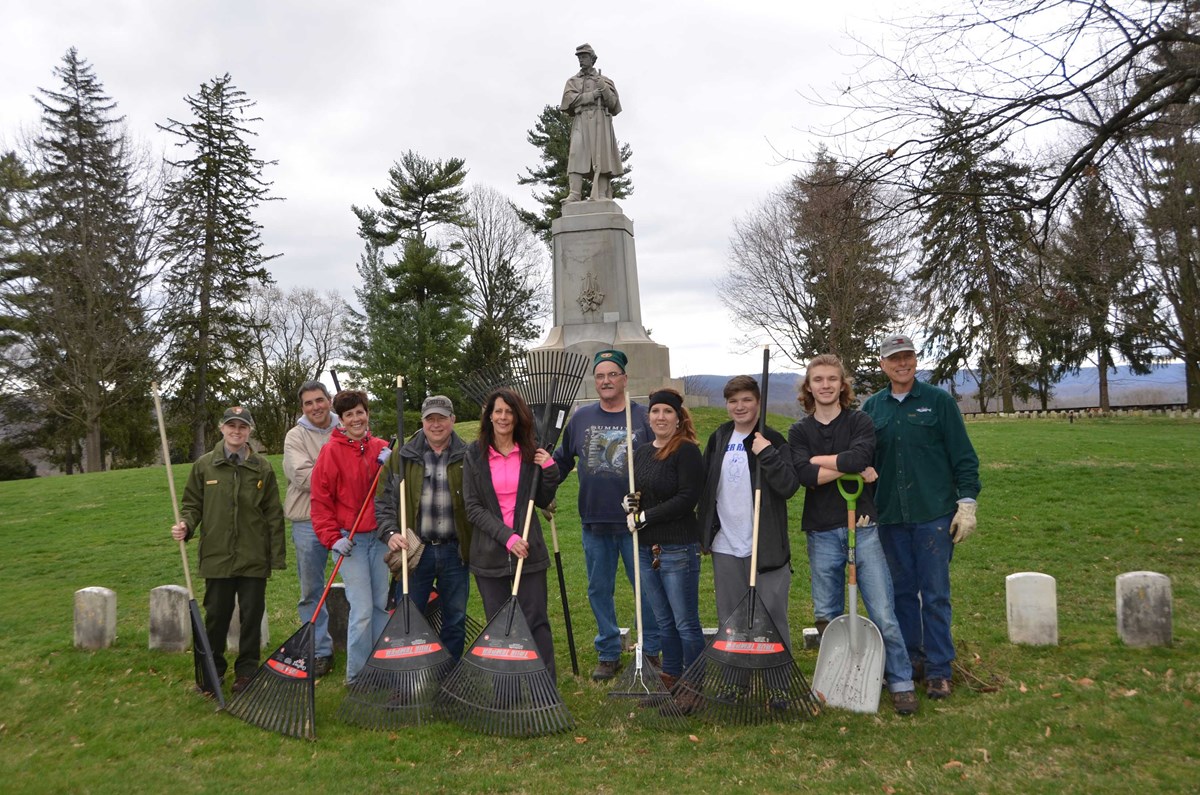 Volunteer Opportunities
Volunteer Opportunities for Project Work
Antietam National Battlefield will be looking for volunteers to assist with group projects throughout 2018. In order to accommodate those who would like to volunteer for a few hours or a day, specific dates have been selected. For more information or to sign up for any of these workdays please contact volunteer coordinator Olivia Black by email or at (301)432-7678. Many projects can only accommodate a limited number of volunteers so we ask that you please sign up at least one week prior to the planned volunteer activity.

April 7, 2018: Civil War Trust Park Day- FULL
Projects will include landscape restoration in the National Cemetery and Mumma Cemetery as well as work in the campground area of the battlefield.

May 5, 2018: Volunteer Workday-FULL
June 2, 2018: Volunteer Workday- FULL
September 22, 2018: National Public Lands Day Volunteer Projects
Workday projects may include vegetation removal, painting, fence removal and installation, and/or litter pick up.


Volunteer Opportunities for Individuals

The Newcomer House, a historic home and visitor center at Antietam, which is operated in partnership with the Heart of the Civil War Heritage Area is is need of volunteers to staff this Visitor Center. Duties include welcoming visitors, opening and closing the house, providing orientation information for the battlefield and Heritage Area, and answering historical questions. Schedules are flexible, but there is a particular need for volunteers to fill Saturday shifts this summer. Training will be provided. To apply for this position contact Rachel Nichols at 240-308-1740 or by email.

The park occasionally has other volunteer positions for individuals looking for something long term. For those positions please contact Olivia Black, Volunteer Coordinator at 301-432-7678 or email her.
Volunteer Documents
Download the Volunteer Application.
You can fax it to 301-432-4115 or mail it to:
Antietam National Battlefield
Volunteer Coordinator
P.O. Box 158, Sharpsburg, MD 21782.


Last updated: April 26, 2018