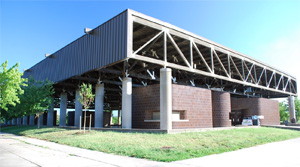 Take a spin at the only roller skating pavilion in a national park!
Hours

Free skate rentals are available on weekends and holidays beginning
Memorial Day weekend
(May 25-27). During the summer when school is not in session skate rental is seven days a week.
Starting August 20th,
free skate rentals are available every Saturday and Sunday through
Labor Day
.
Weekdays: 10:00 a.m. - 5:45 p.m.
Weekends: 11:00 a.m. - 6:45 p.m.
Rates
Roller skates are free to check out with a valid I.D. Call (202) 472-3884 for availability.