Find Your Trail at Anacostia Park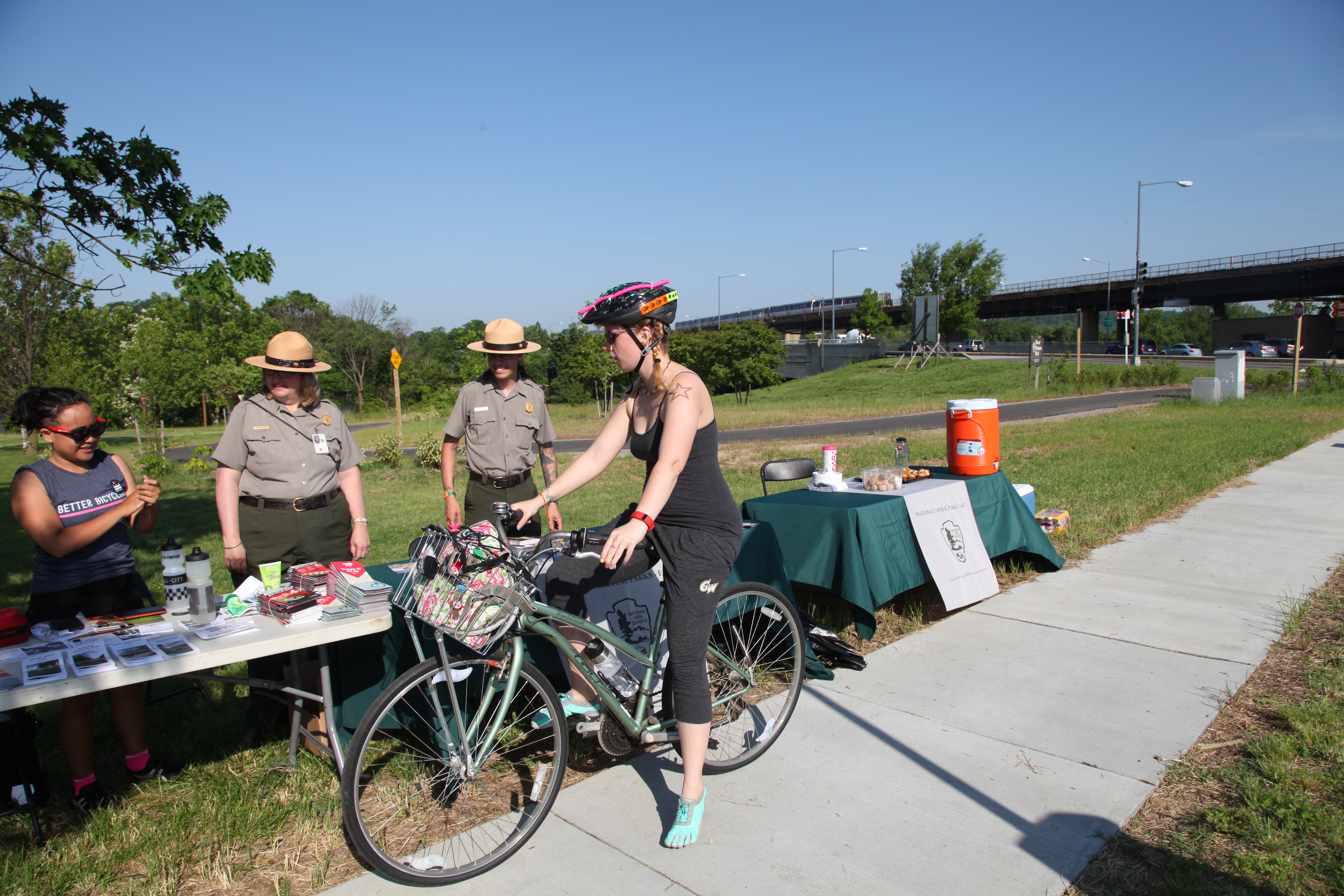 News Release Date:
May 30, 2017
Contact: Pya Langley, 202-450-0226
Celebrate National Trails Day in Your Neighborhood National Park
WASHINGTON – Skate, bike, run or hike your way into Anacostia Park along the Anacostia Riverwalk Trail in celebration of National Trails Day. On June 3, 2017 from 10 a.m. to 2 p.m., Anacostia Park will host a National Trails Day event that is fun for the whole family.
Start your excursion at the Anacostia Park Skating Pavilion in Anacostia Park (D.C.) or at Bladensburg Waterfront Park in Bladensburg, Md. and enjoy "pit stops" along the way! With about 20 miles of scenic trail between both starting points, visitors that can make it to both ends and collect stamps or stickers from each pit stop win a FREE prize!
Pit stops will offer FREE interactive activities in which you can enjoy a scenic boat ride on the Anacostia River leaving from the Anacostia Aquatic Center at 10 a.m., 11 a.m., 12 p.m. and 1 p.m.; experience close encounters with various aquatic wildlife that live in the Anacostia River; learn to fish with guided lessons; get bike tune-ups; feel the pelts of animals you may see on the trail; receive health screenings; participate in outdoor stretching and exercising lessons; and much more!
"With the extension of the Anacostia Riverwalk Trail into Bladensburg, Md., so many new people have visited the park,"  Tara Morrison, superintendent of Anacostia Park said. "My hope is that someone who visits for the trail, sees and connects with the other unique resources that we offer and returns during the summer to enjoy it."
Anacostia Park is a signature urban park that is actively managed to improve and protect the quality and resiliency of the Anacostia River ecosystem. For more information regarding pit stops along the way visit our community calendar page. 
###
About the National Park Service. More than 20,000 National Park Service employees care for America's 417 national parks and work with communities across the nation to help preserve local history and create close-to-home recreational opportunities. Visit us at www.nps.gov, on Facebook www.facebook.com/nationalparkservice, Twitter www.twitter.com/natlparkservice, and YouTube www.youtube.com/nationalparkservice.
---
EXPERIENCE YOUR AMERICA™
The National Park Service cares for special places saved by the American people so that all may experience our heritage.
Last updated: May 30, 2017