Volunteer with us!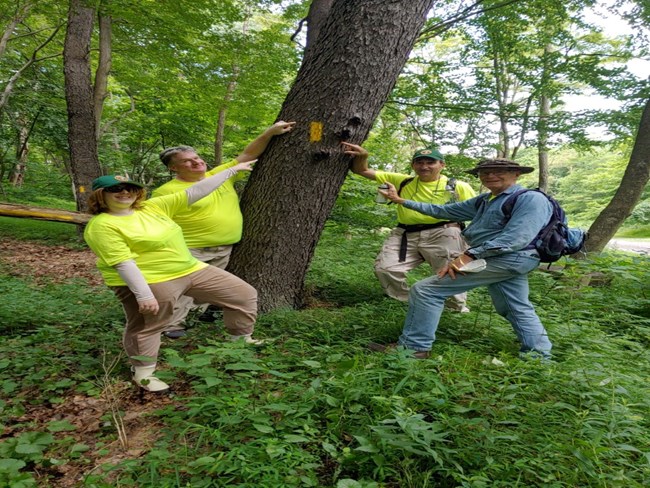 Becoming a Volunteer is one of the most rewarding and tangible ways to support the National Park Service and its missions. In fact, volunteers are vital to our success! Volunteers give their time and expertise to help our staff accomplish more than we could on our own. Through their dedication, volunteers are making a real difference to the preservation, protection, and education of the unique resources at Allegheny Portage Railroad National Historic Site.The Volunteer-In-Parks program allows people of all ages, backgrounds, and interests to share their skills and ideas with others and to learn new ones. Work behind the scenes or with the public, in positions ranging from one-time service projects and volunteer events to long-term positions and internships. Opportunities are available for both individuals and groups. If you are interested in learning more about volunteering at Allegheny Portage Railroad National Historic Site, please contact our Volunteer Coordinator by email.
If you are interested in any of the following positions. Please reach our to our
Volunteer Coordinator
.
Volunteer Researcher
If you are a history buff who feels more comfortable in libraries, consider assisting us with on-going research. There are yet many stories to be discovered about the Allegheny Portage Railroad and the Main Line Canal. Help us uncover those stories and share them with the public.
Interpretation/ Visitor Center Volunteer
Do you love talking to people, sharing the stories and history? Summer brings a busy time to the Park and Volunteers can assist in staffing the Visitor Center at Allegheny Portage Railroad NHS, roving the park grounds, trails, and historic structures answering questions and interpreting park history.
Internships
Internships for college students interested in gaining experience in interpretation or with historic research are also available. For more information about internship opportunities,
contact the Chief of Interpretation
.
Last updated: December 9, 2022