History & Culture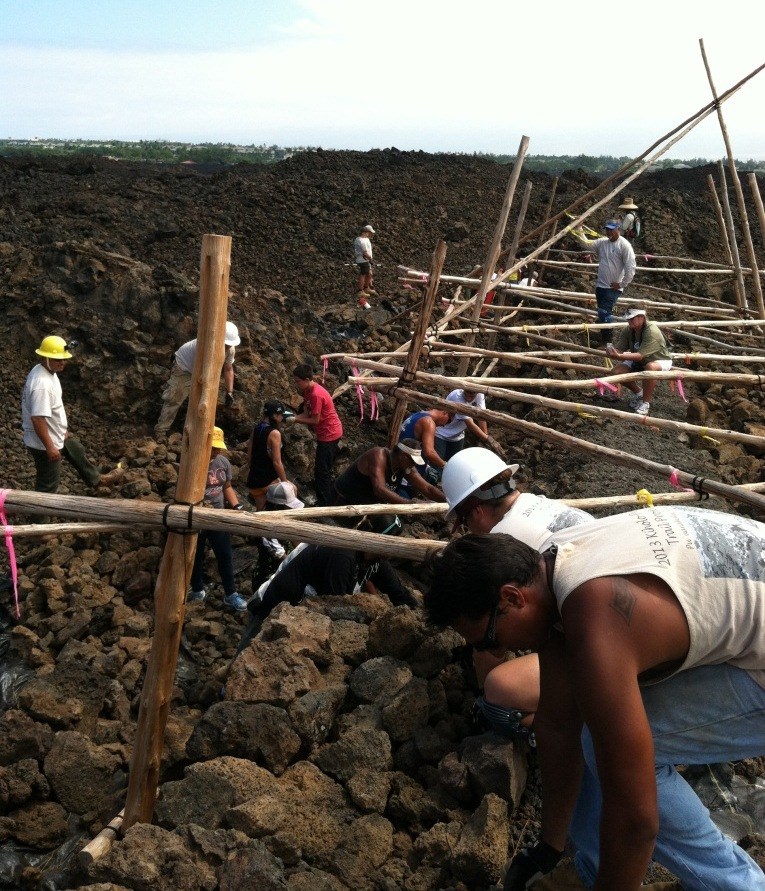 History and culture go hand in hand. In the same way, cultural and natural resources are not two different resources in native Hawaiian understanding. The entire environment – people, places, water, ocean, sky, and deities – is included.
Trail management will treat the resources as a whole as much as possible in the way the Hawaiian culture understanding them. Cultural resource management will be integrated with natural resource management, education, and visitor experience as the primary approach of trail management. There will be a management plan for each segment of the trail that will include protection and monitoring of all resources while allowing for sustainable traditional gathering, practices and recreational uses.
The Ala Kahakai National Historic Trail corridor runs through four of the island's six moku and a number of ahupua`a. To learn more about a specific moku, click on its name below.

Kohala Akau (North Kohala)
Kona Akau (North Kona)
Kona Hema (South Kohala)
Ka'ū
Puna


Last updated: October 18, 2017