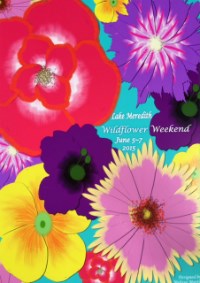 This spring, Lake Meredith National Recreation Area and Alibates Flint Quarries National Monument have been treated to a spectacular display of wildflowers. We will host our first-ever Wildflower Weekend Friday, June 5th beginning at 7:00 p.m. at Alibates Visitor Center.
Friday- June 5, 2015
Join us at the Alibates Visitor Center as we kick-off the summer season with our new event, "Wildflower Weekend."
6:30 p.m. - 7:30 p.m. Registration
7:30 p.m. - 8:00 p.m. Presentations and Awards
8:00 p.m. - 9:00 p.m. Music in the Gardens