Operating Hours & Seasons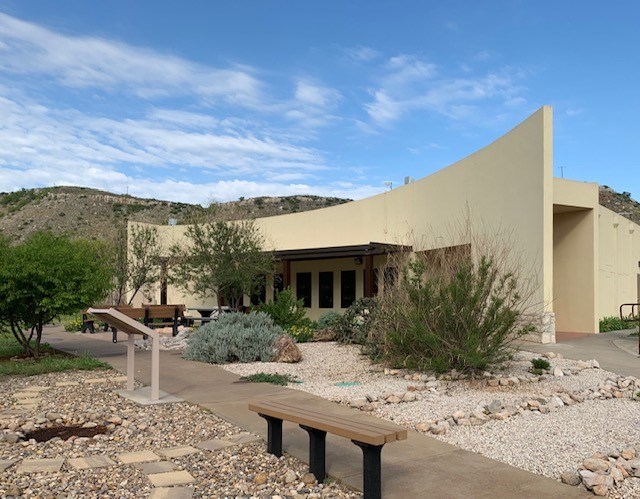 The Alibates Visitor Center has been closed until due to road construction.
There will be no quarry tours or programs until it reopens.

The visitor center offers a variety of activities including:
Museum Exhibits
Ranger-guided quarry tours are by appointment only
An award winning film about Alibates Flint Quarries National Monument
Jr. Ranger Program and Activities
Mesquite Trail -- An easy self-guided trail
Alibates Gardens -- Self-guided tour with themed gardens
Certified Monarch Butterfly Waystation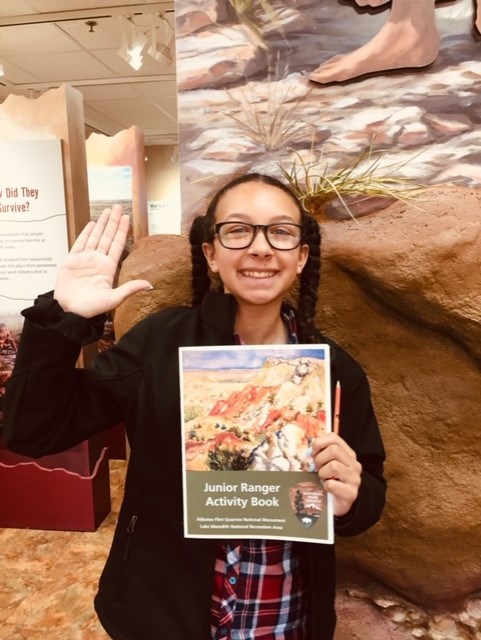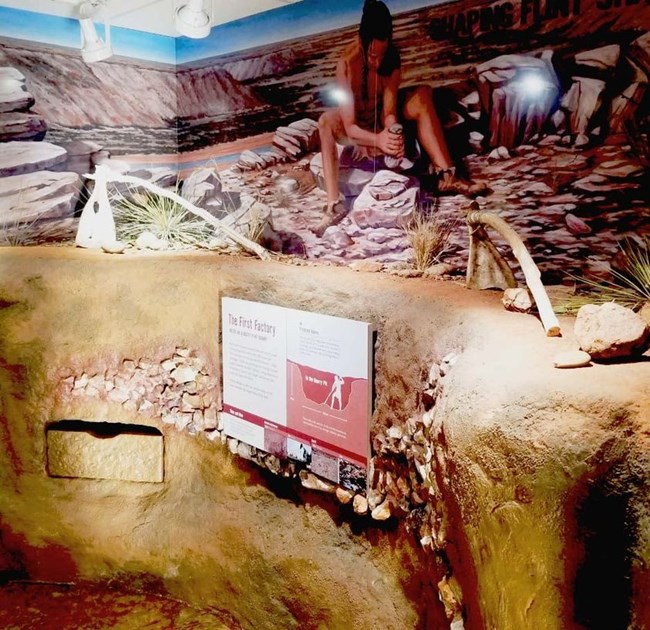 The Exhibits
Quarry Exhibit
One of the many exhibits in the Alibates Visitor Center is a partial replica of an Antelope Creek Culture quarry site. The display depicts what it would be like to work at the quarry site. Based on archeological records, these sites were 4-6 ft. deep and 10 ft. wide. As you look at the replica, you'll see some of the tools used to dig and break up the flint such as bison bone axes, shovels, and simple river rocks. In this exhibit, you will find informative signs and cleverly constructed pull-out drawers which provide more information about Alibates Flint.


Last updated: August 31, 2023