Partners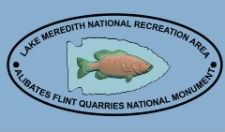 The Friends of Alibates Flint Quarries and Lake Meredith is a local non-profit which helps spread the word and raise funds for these two special places.

Western National Parks Association (WNPA) is a non-profit membership organization authorized by Congress to aid and promote educational and scientific activities within more than 65 park sites in the American southwest.
WNPA has roots that stretch back to 1938 when a need was recognized for continuing the public's interest and education in their national parks. Since then, they have helped millions to understand more of their natural and cultural history. They publish numerous trail guides, books and other materials that would otherwise be unavailable to the public.
Last updated: July 24, 2015