Visitor Centers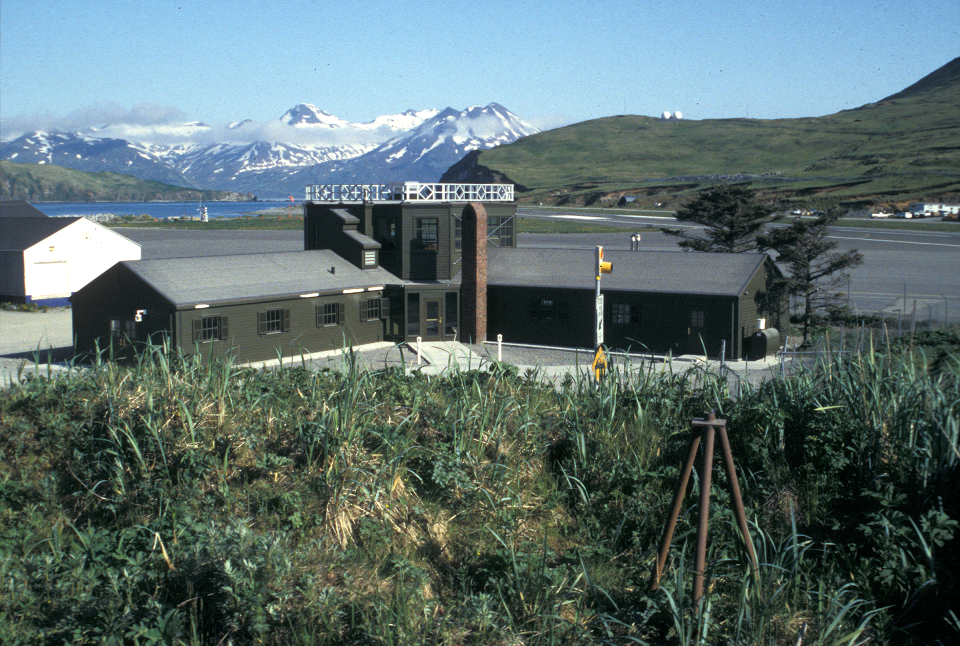 Exhibits
Many of the objects, quotes, and information in the visitor center came directly from Aleutian residents and World War II veterans who have shepherded this project along from the beginning. Exhibits on the Aleutian Campaign and the evacuation and internment of the Unangax̂ (Aleut) people are on display on the lower level of the Aerology Building. The radio room uptairs in the has been reconstructed from 1940s photographs to look as it did during World War II.

The visitor center regularly shows World War II-era films in its 1940s-style theatre, including "Report from the Aleutians" and "Alaska at War."

All self-guided driving tours for Aleutian Islands World War II National Historic Area begin at the visitor center.
About the Aerology Building
The Aerology Building is one of the most intact and architecturally significant World War II buildings in the Aleutian Islands. Built in 1943 by the Navy, it is a Loxstave frame building. Loxstave buildings, an early form of prefabricated construction, are rare. The Aerology building is nationally significant as a contributing feature to the Dutch Harbor Naval Operating Base and Fort Mears, U.S. Army National Historic Landmark (NHL) designated in 1985.

During the war years, the building served as the central station from which to monitor the unpredictable and harsh weather of Aleutians. World War II pilots relied on the data gathered at the station to complete air missions to and from Dutch Harbor.

The unique 1940s terrazzo flooring with the insignia of the Naval Air Transport Service was designed by Armand Rizan, a Seabee and artisan from New Orleans whose family had a long tradition in this art from. He used all local materials and labor and also designed the other terrazzo currently on display at the Museum of the Aleutians. in the 1990s, his son came back to the Aleutians to see his father's work.


Last updated: August 26, 2020