Aerographers
"Aerographers work included measuring, transmitting, and recording six types of weather observations. These weather observations included hourly, synoptic, ship report, pilot balloons, radiosonde, and pilot reports. Aerographers worked with a variety of instruments to gather necessary information."

From: Flying Fighting Weatherman of Patrol Wing Four,
by Paul E. Carrigan, Aerographer's Mate, 1942-1943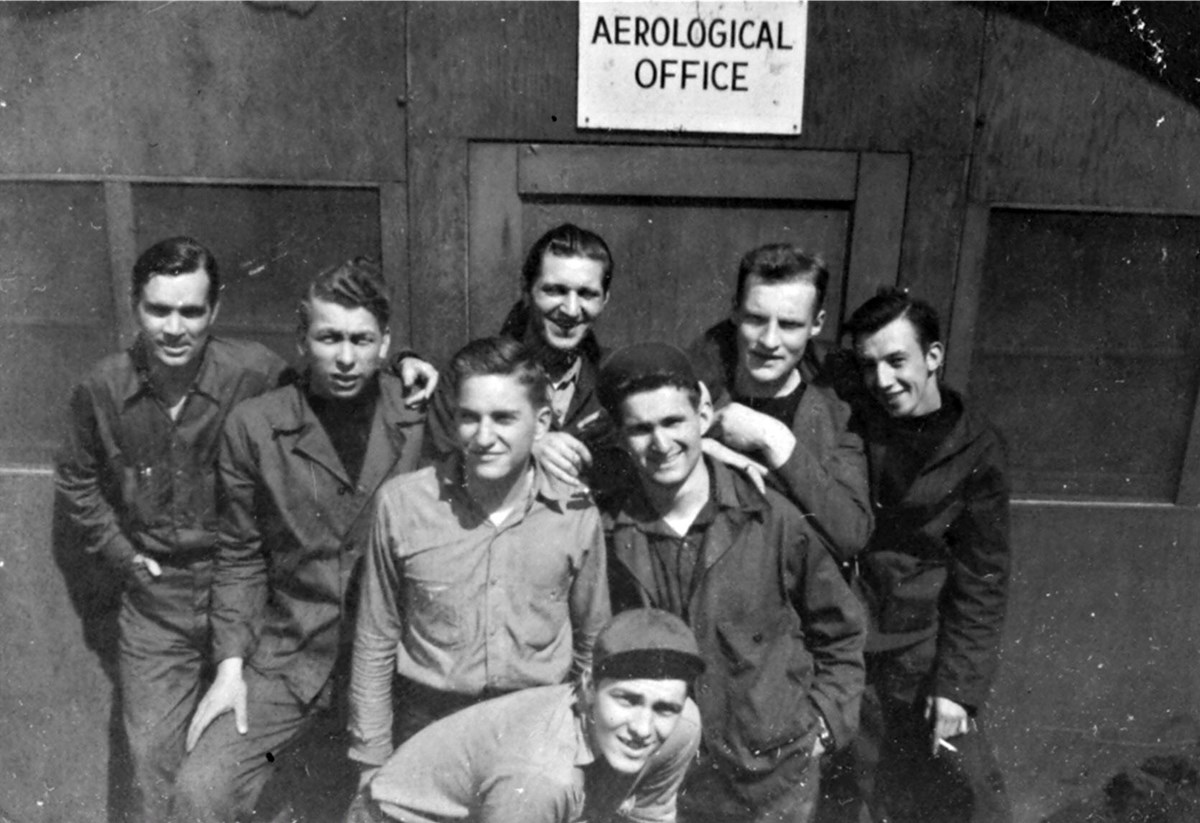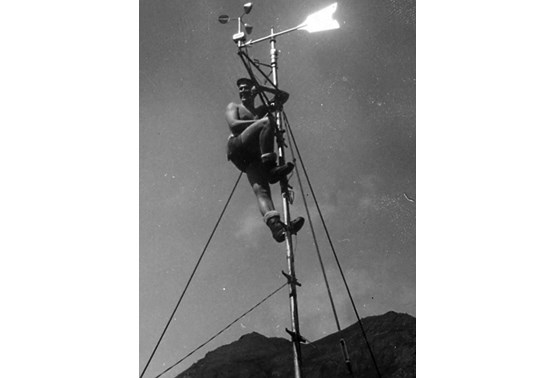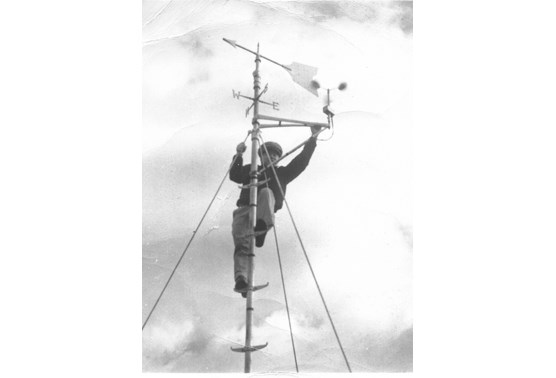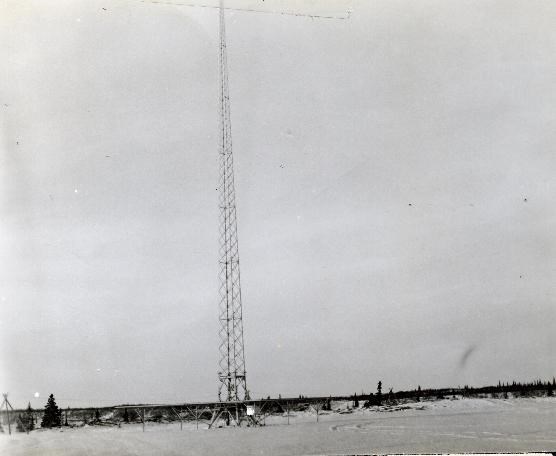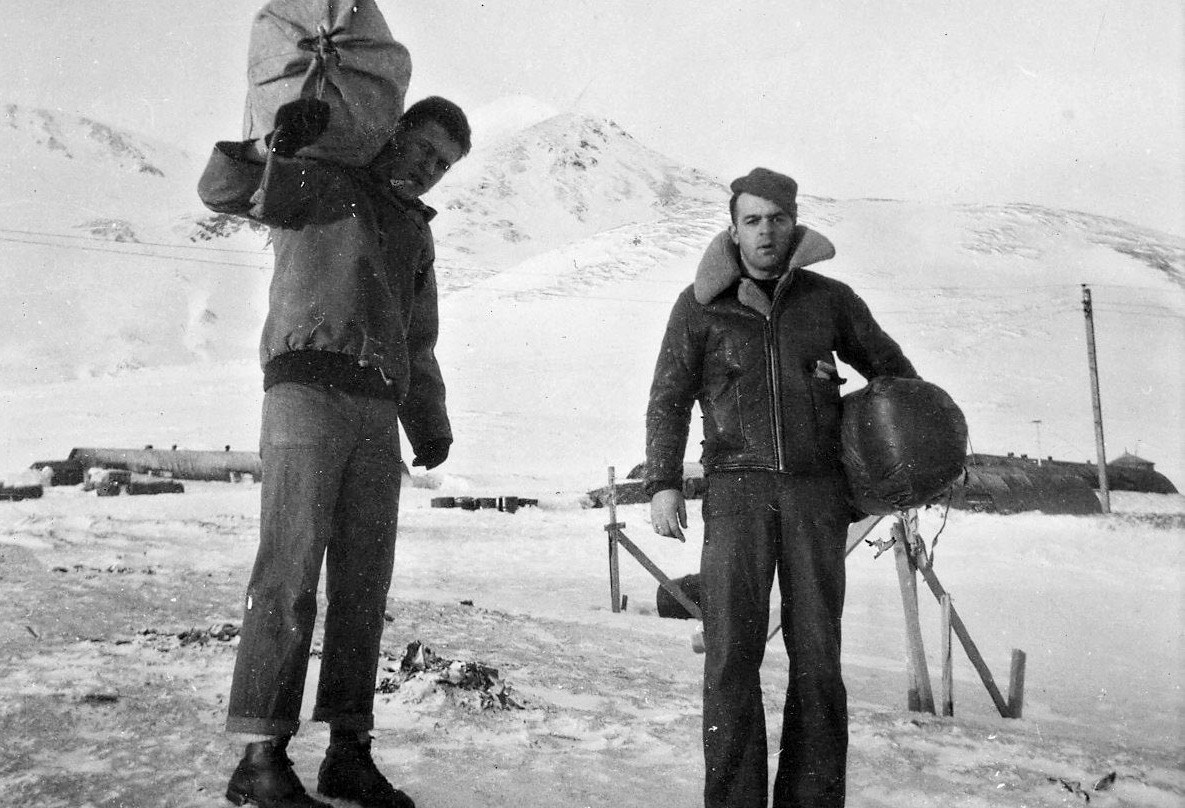 "Then another time in a snow storm ... the radioman on duty in the middle of the night, he makes a ... encodes a message and he calls and he says, 'Hey, I've got an urgent message coming in we better decode it.' So the guy in charge, he says ... 'Enemy attack or abandon your base immediately, enemy attack imminent.' And it is snowing like you can't believe. We got all gear in our backpacks and we started out the door and we hadn't gone more than 25 yards and this guy started to laugh. He thought it was pretty funny."

Walter "Andy" Andersen, Aerographer's Mate, 1943-1945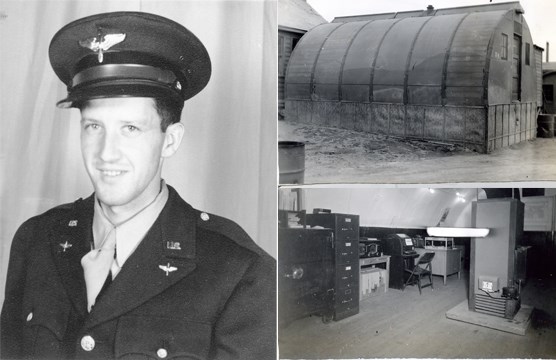 "But anyhow, that was a big day. We had ... they had beer - truckloads of beer - so we went back in a little gully and we had a picnic back there... I was on Attu. The officers got beer for us. We had really good officers, too."

Walter "Andy" Andersen, Aerographer's Mate, 1943-1945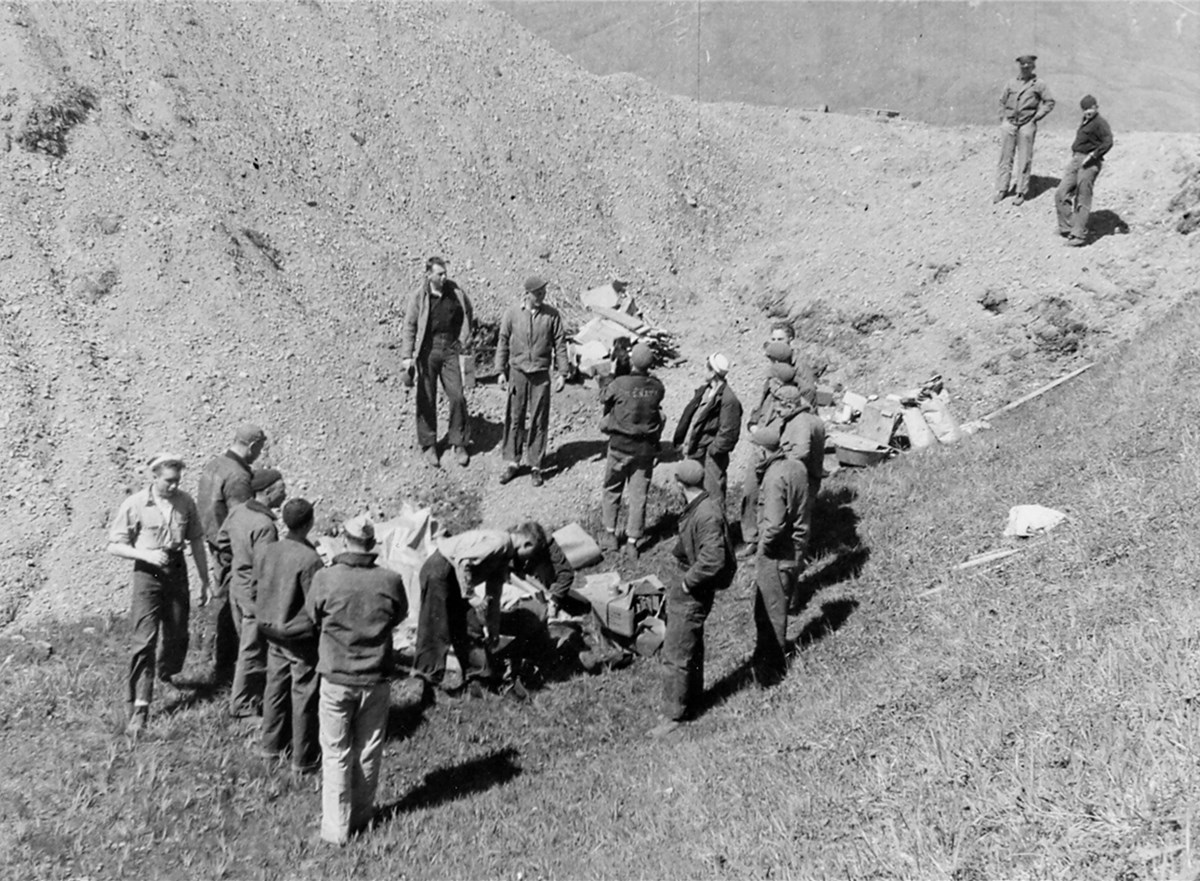 On June 7, 1942, the Japanese invaded the island of Kiska. The men of the Kiska Aerological Unit (pictured below) were the only people on the island during the time of the invasion. The men of this unit fled to the hills, but most of them were captured within a week. Only Senior Petty Officer Charles House managed to remain at large for 50 days.

Prior to the invasion, Nulla and L. Yagnoneli had left Kiska for Dutch Harbor.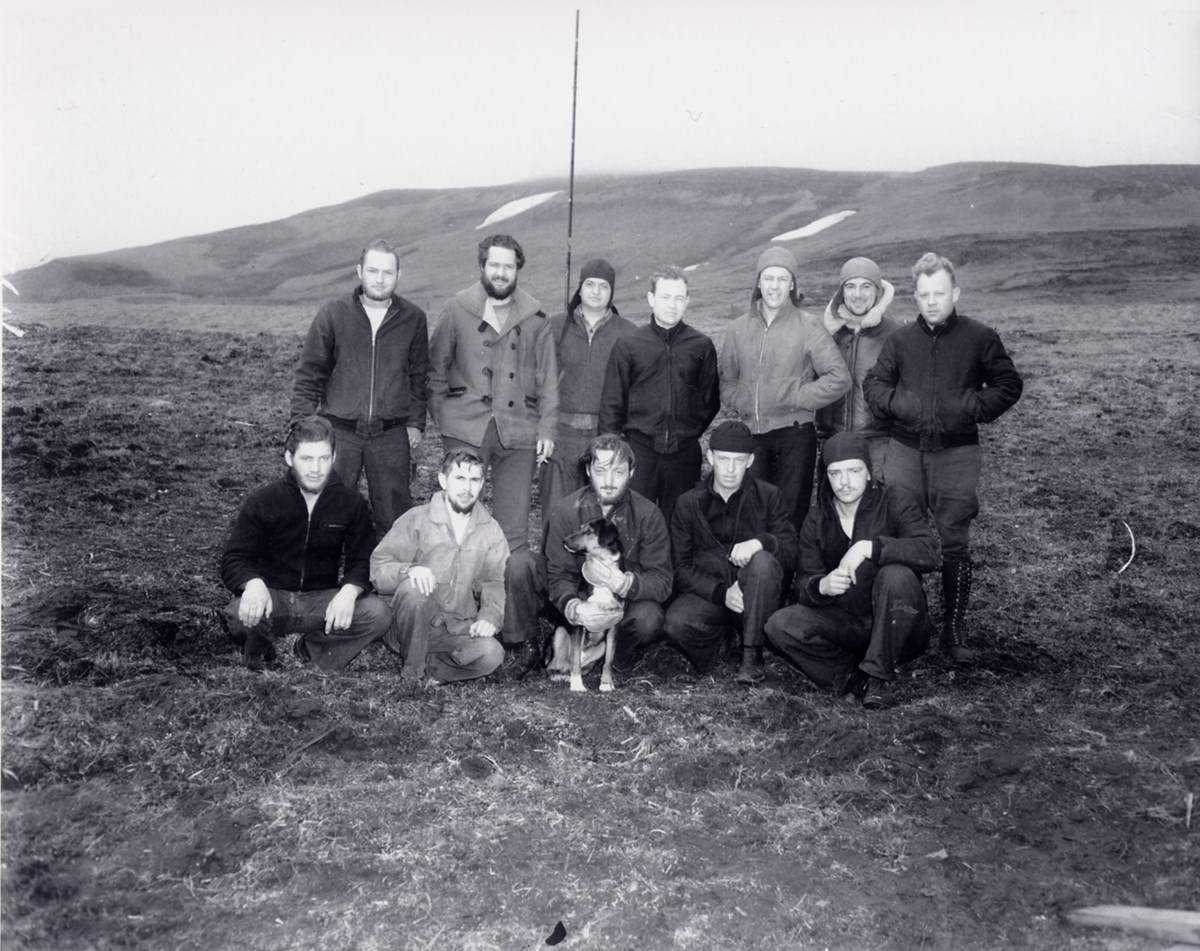 "By June 6, 1942, we figured the Japanese were well past Kiska ... Just after 0200 hours on June 7, 1942, Winfrey AG3 sleeping in the bunk above me shouted, 'Attack, attack!' I told him to go back to bed, it is not time to get up, and that he was having a bad dream. Wimpy then turned on the lights and showed me the bullet hole in his leg. About that time I observed window glass in our bunk room being broken by bullets ... Turner turned the heating stove up full, and I stuffed all the communication ciphers into the hot stove ... As I ran from the building the first light permitted the observation of many Japanese landing craft moving up the inner harbor with machine guns blasting from their bows."

Charles House, Aerographer's Mate

Last updated: April 14, 2015