The Lost Villages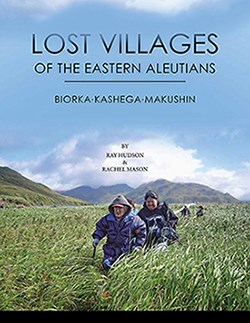 LOST VILLAGES OF THE EASTERN ALEUTIANS
BIORKA | KASHEGA | MAKUSHIN
When World War II encircled the Aleutian Islands, the lives of the Unangax̂ inhabitants and the communities they lived in were forever changed. Perhaps the most profound impacts were on three small traditional villages: Biorka, Kashega, and Makushin. Lost Villages of the Eastern Aleutians is the story of how these communities endured for centuries, how they survived the challenges of Russian and American ownership, and how war hastened their disappearance. It is the story of how the last generation to live in these villages made lasting contributions to an enduring culture and way of life.
Complete reader friendly, accessible version of the book
PART ONE: THOSE OLD-TIME PEOPLE
PART TWO: THE FINAL DECADES
Epilogue
|
Endnotes
|
Bibliography
|
Index
|
Bird Identification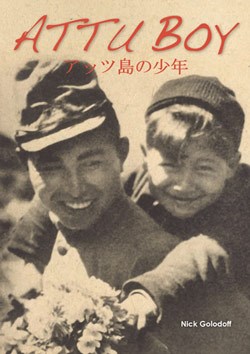 Attu Boy

In 2012, the National Park Service published the wartime experiences of Nick Golodoff, a six-year-old Attuan boy when taken prisoner by the Japanese in WWII. Golodoff's Attu Boy tells, through a child's eyes, the story of that extraordinary and tragic experience.
Watch Nikolai Lekanoff share his story of forced removal from his home, Makushin, during WWII. He only briefly returned in 2009.

Duration:

2 minutes, 34 seconds
"When the [N]atives were suddenly evacuated they left many of their goods behind. Their looted houses were almost lost in two seasons' growth of petrusky and the long coarse grasses that were reclaiming the village to the wilderness... Biorka won't be a nice place for my Aleut friends to come home to."

- Visitor to Biorka, 1943 (Nutchuk [Simeon Oliver] 1946
At war's end, the U.S. Government did not allow the Unangax̂ displaced from Attu, Biorka, Kashega, and Makushin to resettle in their home villages. For three-and-a-half years, the Attuans had been held prisoners of war by the Japanese...liberated, claimed the Japanese, from American oppression. Only 25 of the 43 Attuans taken prisoner returned from Japan-entire families nearly exterminated by starvation and disease.

The U.S. government had held the villagers from Biorka, Kashega, and Makushin in relocation camps in Southeast Alaska, ostensibly for their safety. But conditions were appalling in the camps, and these villagers too had suffered extreme deprivation, disease, and the death of loved ones. In 2009 and again in 2010, the National Park Service has arranged for boat trips to revisit the Lost Aleutian Villages, allowing surviving Unangax̂ elders to see their birthplaces again and to show them to their children and grandchildren. Russian Orthodox crosses were placed on the sites of the former churches of Biorka, Kashega, and Makushin.

Revisiting Attu, the most remote of the Lost Villages, has so far been elusive because of the difficulty of finding transportation to the village. Instead, in October 2012, the three surviving Attu residents and descendants of the village met for an Attu Reunion in Anchorage.

Last updated: July 26, 2021