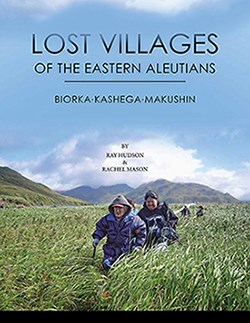 LOST VILLAGES OF THE EASTERN ALEUTIANS
BIORKA | KASHEGA | MAKUSHIN
When World War II encircled the Aleutian Islands, the lives of the Unangax̂ inhabitants and the communities they lived in were forever changed. Perhaps the most profound impacts were on three small traditional villages: Biorka, Kashega, and Makushin. Lost Villages of the Eastern Aleutians is the story of how these communities endured for centuries, how they survived the challenges of Russian and American ownership, and how war hastened their disappearance. It is the story of how the last generation to live in these villages made lasting contributions to an enduring culture and way of life.
Printer friendly version of book (.pdf 18mb)
Complete reader friendly, accessible version of the book
PART ONE: THOSE OLD-TIME PEOPLE
PART TWO: THE FINAL DECADES
Epilogue
|
Endnotes
|
Bibliography
|
Index
|
Bird Identification