History & Culture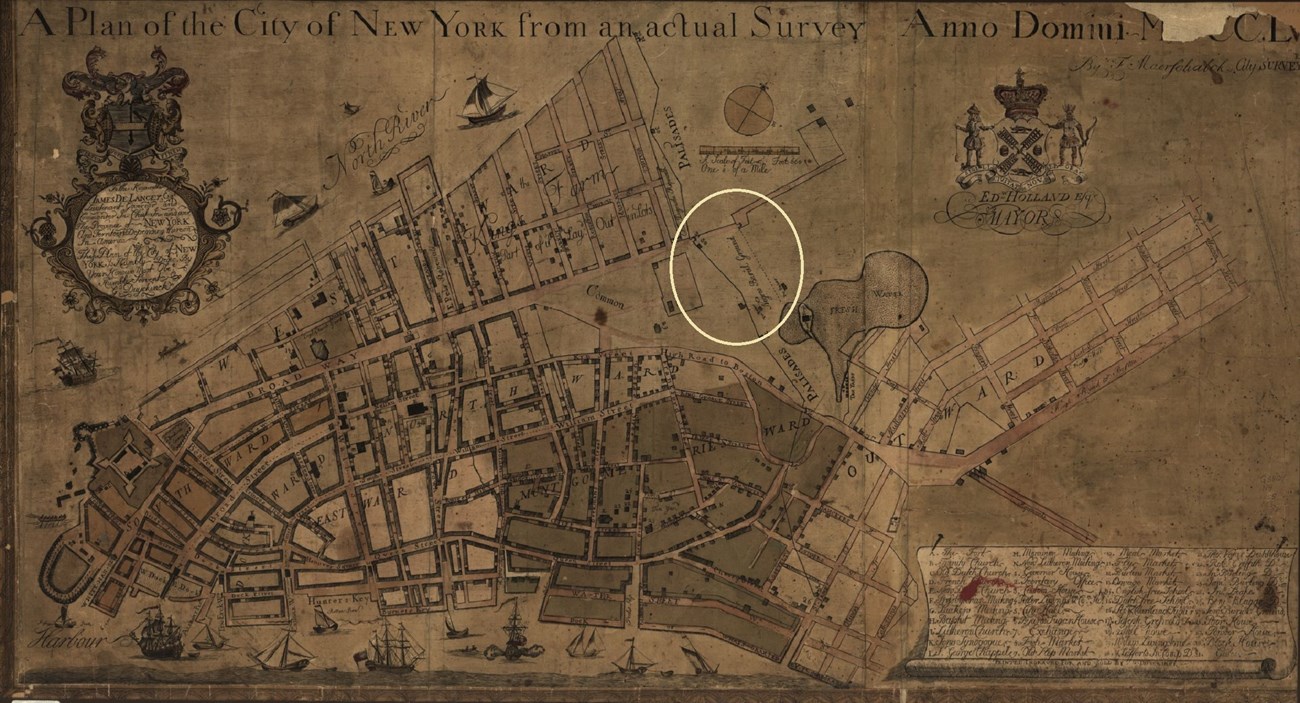 In 1991, construction began on a 34-story federal office tower positioned on 290 Broadway and overseen by the General Services Administration (GSA). Federally funded construction projects are mandated to comply with Section 106 in the National Historic Preservation Act of 1966. A "Stage 1A Cultural Resource Survey," was completed in the area of Republican Alley in 1989 prior to construction. The compliance cultural research study assisted archeologists to determine any potential archeological and cultural impacts of construction on 290 Broadway.

Preliminary archeological research excavation found intact human skeletal remains located 30 feet below the city's street level on Broadway. During survey work, the largest and most important archeological discovery was made: unearthing the "Negroes Buriel Ground"- a 6-acre burial ground containing upwards of 15,000 intact skeletal remains of enslaved and free Africans who lived and worked in colonial New York. The burial ground's rediscovery altered the understanding and scholarship surrounding enslavement and its contribution to constructing New York City. The Burial Ground dates from the middle 1630s to 1795. Currently, the burial ground is the nation's earliest and largest African burial ground rediscovered in the United States.

Memorialization and research of the enslaved African skeletal remains were negotiated extensively between the General Services Administration, the African American descendant community, historians, archeologists, and anthropologists, including city and state political leaders.
Civic engagement
led to the ancestral remains'
reinterment
within the original site of rediscovery. An outdoor
memorial
,
an interpretive center, and research library were constructed to commemorate the financial and physical contributions of enslaved Africans in colonial New York and honor their memory.
Click below to learn more about the continuing story of the African Burial Ground, or
for a brief history
of our site written by author and historian Christopher Moore, a descendant of Groot Manuel--one of the first 11 enslaved Africans in New York City.