The National Park Service (NPS) strives to ensure the safety of its visitors, employees, volunteers, and partners. When the NPS is responding to an ongoing public health incident, this page will provide timely updates about NPS response activities and links to specific information about parks that may be involved.
The NPS coordinates closely with the Centers for Disease Control and Prevention (CDC), state and local public health authorities, and the Federal Emergency Management Agency (FEMA).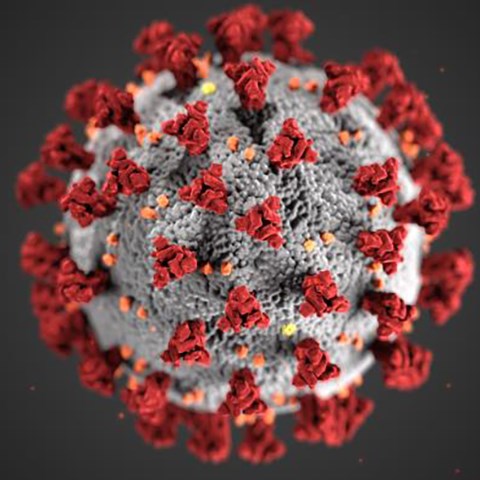 2019 Novel Coronavirus (COVID-19)
The CDC is responding to an outbreak of respiratory disease COVID-19 caused by a novel (new) coronavirus that was first detected in China and has expanded internationally, including in the United States.
Responding to COVID-19
The safety and health of NPS employees, visitors, partners, volunteers and resources remains our top priority, which is why we have been making significant operational changes in response to the coronavirus outbreak. This includes closing most park buildings, facilities, and restrooms. In some cases, entire parks—from small, urban parks to iconic, large-landscape parks—are closed. In others, where local public health guidance allows, we are attempting to keep some open spaces available as an outdoor respite for the public.
 
The NPS Office of Public Health, Office of Risk Management, and Division of Law Enforcement, Security, and Emergency Services, in conjunction with the Department of the Interior (DOI) Office of Occupational Safety and Health and Office of Emergency Management (OEM), are responsible for making recommendations and supporting activities to prevent, protect against, mitigate, and respond to such hazards. During this pandemic, they have been actively engaged and coordinating efforts to respond to the COVID-19 outbreak. The NPS has also deployed a national incident management team (IMT) and regional IMTs to coordinate the NPS response across all 419 parks and dozens of program offices across the country.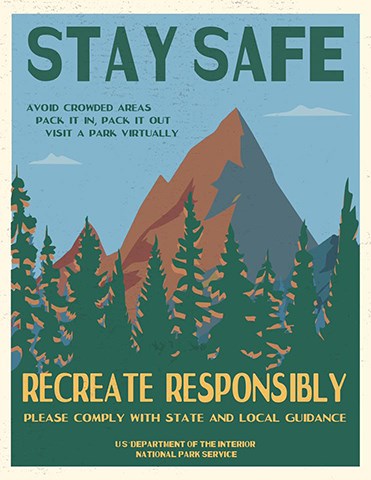 Staying Safe in Parks and Recreating Responsibly
We recognize that at times like these, parks can fill our needs to be inspired, to find solace, and to connect with the world around us. However, we have a responsibility to ensure this need doesn't outweigh the protection of these places and the protection of our employees and visitors. We ask the public to please recreate safely and responsibly. Avoid high-risk outdoor activities, stay in your local area and follow Leave No Trace principles. In seeking outdoor recreation, follow CDC guidance to prevent the spread of infectious diseases and comply with state and local guidance.

As national parks continue to see congestion and overcrowding, it becomes increasingly difficult to adhere to CDC and local public health guidelines regarding social distancing. We have had to make difficult decisions to place restrictions over more park grounds, such as trails and overlooks.  We urge visitors to park only in designated areas, pack out everything you bring into a park, plan a visit at times other than busiest of the day, maintain social distance from other visitors, and if you encounter a crowded trail-head or overlook, seek another location to recreate.  
Continuing to Support the Mission
NPS employees continue the work to support the NPS mission. Closing a park does not mean that park staff are not present—we always have employees reporting in person to perform mission-essential functions, from law enforcement to maintenance of critical infrastructure such as fire-suppression systems and HVAC for museum collections.

In addition, park rangers across the country who are maintaining social distancing through telework are creating or expanding virtual educational activities and ranger programs. See more below about visiting us virtually.
Protecting Our Employees
We continue to follow the latest CDC guidance for risk assessment and disease prevention and protection of public spaces and workplaces. To help slow the spread of COVID-19, most NPS employees are home—many have been teleworking—and are not in the proximity of visitors or colleagues. Logistics and public health specialists with the NPS incident management teams are coordinating through various supply chains to keep law enforcement and other field staff equipped, safe, and informed about the latest guidance from the CDC. Currently more than 150 of the 419 units of the National Park System are closed or not offering visitor services, so some existing PPE throughout the NPS is being locally reallocated to areas of more need.

While the NPS is tracking confirmed employee cases of COVID-19, we will only provide public information where an employee presented an exposure risk for the public based on CDC guidance. In addition, where employees may have exposed any of their colleagues, the NPS Office of Public Health will work with local authorities and the impacted employees to follow proper public health procedures to keep one another safe.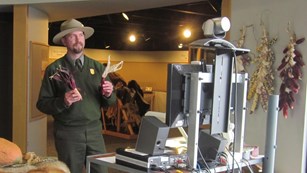 Find Your Virtual Park
Stay connected with national parks across the country with online resources and virtual experiences.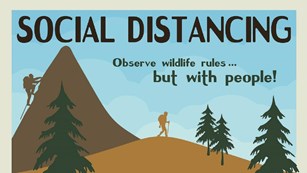 Safety and Social Distancing Graphics
Find infographics to use for promoting best practices to reduce the spread of COVID-19 in parks.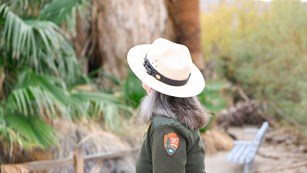 Health and Safety
Learn more about what the NPS and our partners do to encourage health and safety in parks.