Birds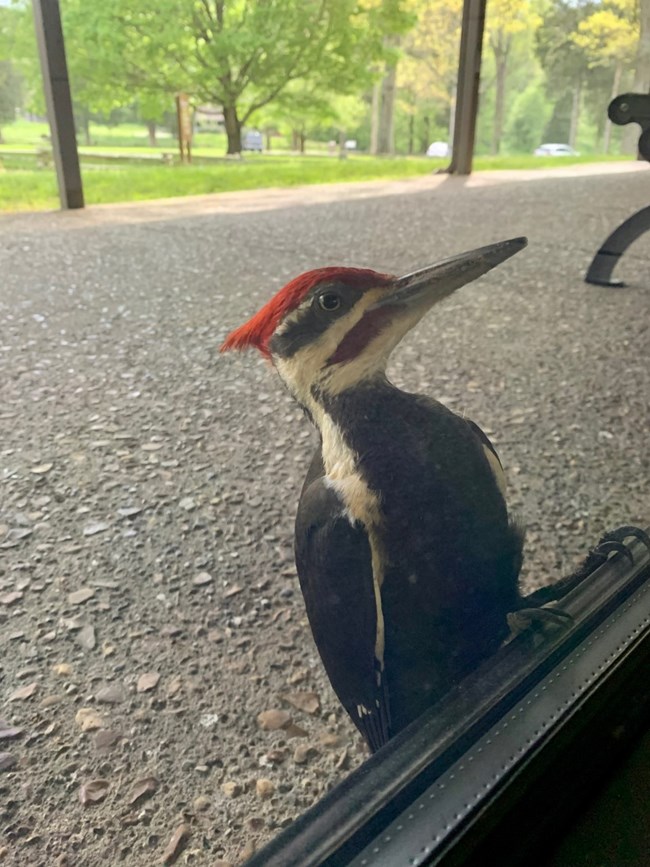 Both units of Abraham Lincoln Birthplace National Historical Park are geographically comprised of upland bluff, north-facing rich slope, south-facing dry slope, stream corridor and cultivated habitat. The park attracts species that prefer edges and small woodlots.

The most numerous of these species include the Common Grackle, Indigo Bunting and Red-eyed Vireo. Additional woodlots species such as chickadees, titmice and tanagers can be viewed here. Migrating birds such as the Blue-headed Vireo and Swamp Sparrow can occasionally be seen at Knob Creek along with other regular transients like the Osprey and Northern Harrier.

Staying late for an evening program? Both Chuck-will's Widow and Whip-poor-will are present on the Knob Creek unit and can be heard from the parking lot at night. The park is also host to three species of owls. Great Horned, Barred and Eastern Screech owl are all found on the Knob Creek Unit as well.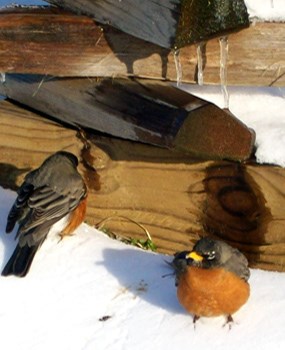 During winter the park primarily hosts wandering woodlot songbird flocks consisting of common species such as Golden-crowned Kinglets, White-throated Sparrows and Slate-colored Juncos. The most interesting winter birds are finches. Purple Finch, Pine Siskin and Red-breasted Nuthatch can be viewed near the Birthplace Unit Visitor Center.

To observe birds in the park, we recommend you come early. The park grounds are open at sunrise. There are benches overlooking the fields at the Kentucky Boyhood Home Unit at Knob Creek, and along The Pathway of a President trail at the Birthplace Unit.
Select a Species Category (optional):
Search results will be displayed here.

Visit NPSpecies for more comprehensive information and advanced search capability. Have a suggestion or comment on this list? Let us know.
Last updated: December 21, 2022