Seeing Old Faithful Geyser erupt is one of the main highlights in Yellowstone National Park, but there are numerous other destinations to explore.
Click the place names on the map below to learn about the unique features in each area.
Visitor centers
are great places to go, too! What's on your itinerary?

On your way to and from Yellowstone, you may consider visiting nearby cities, nearby parks, and nearby museums.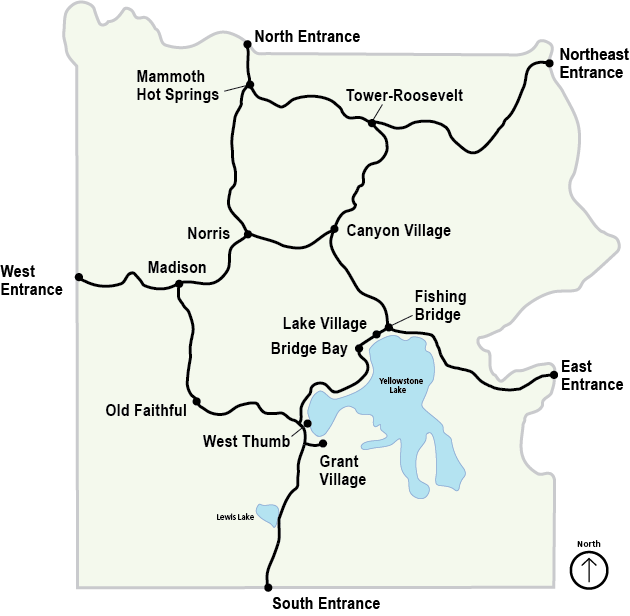 This video takes online visitors on a tour of the Upper Loop Road to features such as hot spring terraces, geyser basins, waterfalls, and the Grand Canyon of the Yellowstone.

Duration:

15 minutes