Youth Conservation Corps (YCC)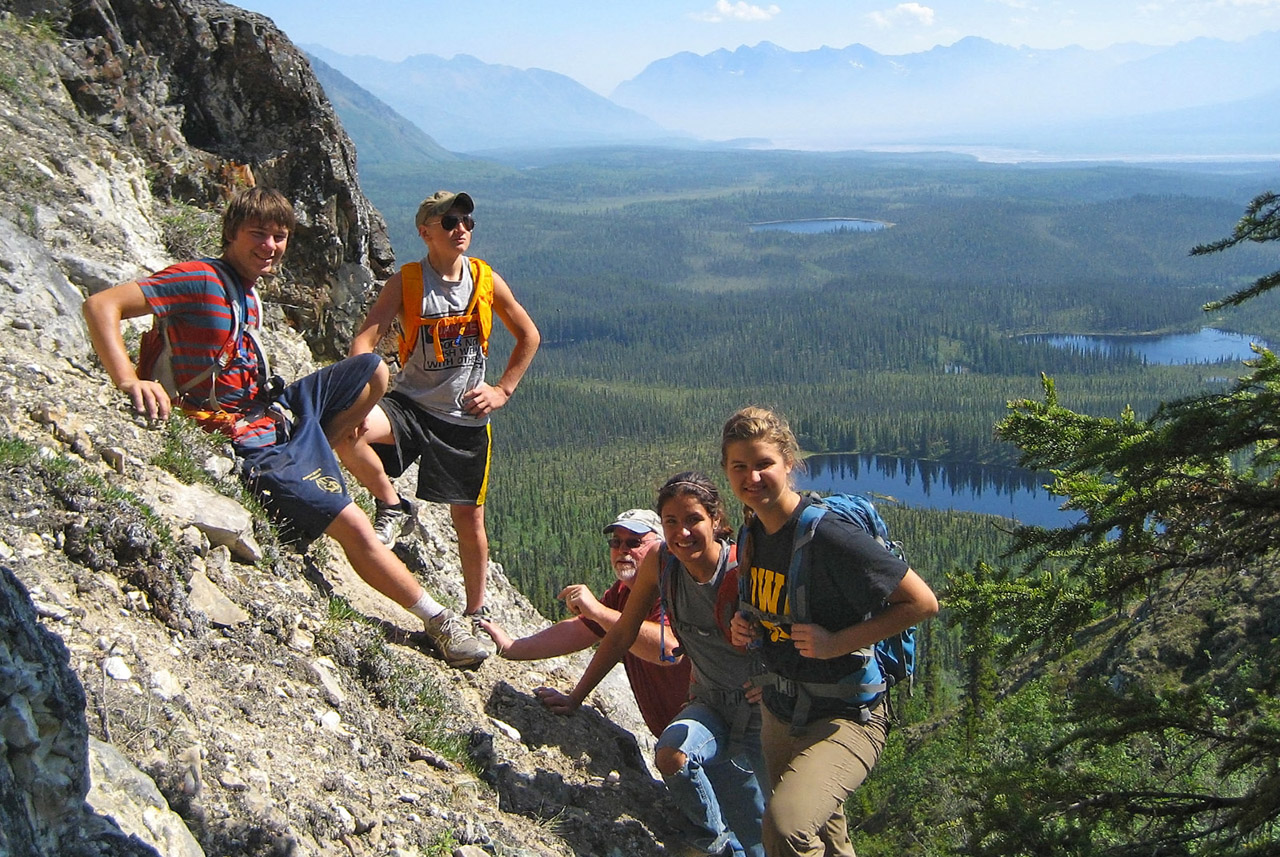 Overview
The National Park Service offers an opportunity for high school students between the ages of 15 to 18 to work at Wrangell-St. Elias National Park and Preserve each summer. These positions are funded through the Youth Conservation Corps (YCC) program. The purpose of the YCC program is to introduce high school age students to the mission of the National Park Service and how the NPS manages our cultural and natural resources. Each season's program includes a 2-week training period in which the students will travel to various areas within the park and possibly to other public lands for an orientation to the park and public lands. Other periodic fieldtrips out into the park may occur after the training period.
YCC Brochure

(pdf format, 777 KB)

Download a brochure about the YCC program at Wrangell-St. Elias.

YCC Overview

(pdf format, 1 MB)

Download a presentation that was made by YCC students, that gives an overview of their experience.
Application Period
We usually post an announcement about youth summer employment opportunities and start accepting applications in February or March of each year.
The 2015 application process has now closed.
Every summer Wrangell-St. Elias will be hiring the following positions: Copper Center/Headquarters – Students working at the Copper Center/Headquarters complex will rotate through the park's divisions (Interpretation, Cultural & Natural Resources, Maintenance, Visitor & Resource Protection, and Administration) learning the role and function of each division and how these divisions support the park. The students will assist with projects and field work. Throughout the summer season, students will have an opportunity to do group activities in and around the park.
How to Apply:
Any interested student between the ages of 15 and 18 (cannot turn 19 during the program) can obtain a YCC application at park headquarters, the park web site, or at the Alaska Job Center.
YCC Application Form (pdf format, 23 KB)
This program runs for approximately 8-10 weeks beginning on or about June 1 and ending in early August. The rate of pay is $10.00 per hour. Applicants will be expected to work 40 hours per week. There will be approximately two weeks of travel and training within the park to various remote locations. Housing is not provided and is not available at the park.
For additional information please feel free to stop by our office at Mile 106.8 Richardson Hwy in Copper Center or call 822-5234.
Youth Conservation Corp Video
During the summer of 2008, Wrangell-St. Elias National Park conducted two youth programs--the Youth Conservation Corp (YCC) and the Youth Partnership Program (YPP). The YCC students were tasked with learning about the park by participating in programs, tours, and activities. The YPP students were orientated to the park and tasked with removing exotic (invasive) dandelions from the Root Glacier Trail.