Contact Us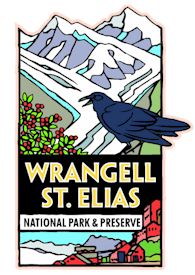 By Mail:
Wrangell-St. Elias National Park & Preserve
Mile 106.8 Richardson Highway
PO Box 439
Copper Center, AK 99573
By Phone:
907-822-5234 This is the park business line. Please use this number if you'd like to reach specific people at the park or have questions about park business or job announcements. This line is answered Monday-Friday, from 8am-4:30pm.

907-822-7250 This is the Wrangell-St. Elias Visitor Center in Copper Center. Please use this number if you'd like general information or have questions about your upcoming trip to the park. This line is answered daily in the summer, from 9am-6pm. It is answered Monday-Friday during the winter, from 9am-4pm (as staffing allows).
During the summer, you can call the visitor centers in the Kennecott District, Nabesna District, and Yakutat District. Click here to find contact information and hours for these visitor centers.
907-822-7253 Cabin Reservation Line. Please call this number if you'd like to make a cabin reservation, or e-mail us. Please send us an email if you are contacting us from outside the United States.
By Fax:

907-822-7216
By Email:
Before you send your message...
Park staff are available to promptly respond to your email, but please browse through this website (the Plan Your Visit section is very useful) and check out our Frequently Asked Questions before submitting your message. We receive a lot of emails requesting information that is easily available through our website. Also, our website contains far more information than we can mail you. If you would like an information packet be mailed to you, please be sure to include your name and mailing address. Thanks!
General Information Requests & Suggestions
Contact us for information packets, general questions about the park, website corrections, etc.


Did You Know?

The Alaska Blackfish is unique because it has a modified esophagus capable of gas absorption, which means that it can exist off atmospheric oxygen. The Blackfish can live in oxygen-deprived stagnant tundra or muskeg pools and can also survive in moist tundra mosses for extended periods of time.