NPS
Wright Brothers National Memorial has many activities designed especially for kids.
Check out the park schedule for "Especially for Kids" programs available at the visitor center.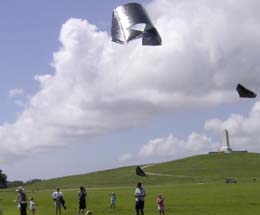 NPS
One favorite is "Kite Flight" where kids can see a kite building demonstration and then join in the fun of flying a homemade kite (or bring your own). Come test the winds of Kitty Hawk just like Wilbur and Orville.
Check the Schedule of Events page for a listing of times this program is being offered.