New for Filene Center Performances 2014: Cooler inspections and size limits

All picnic baskets and coolers, regardless of size, will be inspected when entering. No container may be larger than 48 qts or 15" x 15" x 22". As always, packages, bags, and other containers are subject to inspection. Please allow a little extra time.
Guided Tours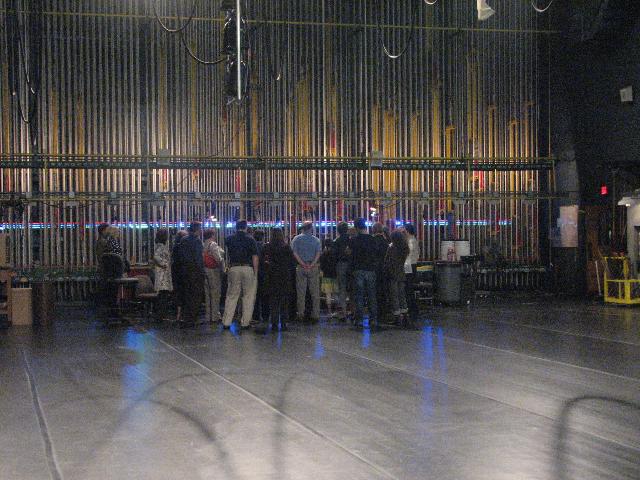 Programs led by park rangers are available year round. All tours are free and open to the public. Tours usually last one hour. Please e-mail or call (703) 255-1827 to RSVP or request additional information for any of our guided tours.



Backstage Tours

: Stand on a world-class stage, learn how a theater runs, and get a sneak peek at where the stars get ready on one of Wolf Trap's Backstage Tours.
Backstage tours are available from October - April.


January 18 - 2 pm
February 1 - 2 pm
March 15 - 11 am
March 29 - 2 pm
April 12 - 11 am
April 26 - 2 pm
Group Tours
If you have a Scout, school, or other group interested in a backstage tour, please e-mail or call to schedule a special tour for your group. The maximum participants is 30.
Summer Programs:
Click here
to learn more these programs.


Did You Know?
Over 1,100 volunteers help out at Wolf Trap each year. More...