Outdoor Activities
Water-based activities are the primary interest of most Whiskeytown visitors which include boating, kayaking, swimming, canoeing, sailing, water skiing, scuba diving, and fishing.
In addition, the land area surrounding the lake and extending all the way to the top of Shasta Bally (6199 ft. elevation) provides ample opportunities for birdwatching, camping, picnicking, wildlife viewing, hiking, horseback riding, and mountain biking.
The Tower House Historic District dates back to the California Gold Rush. Opportunities in this area include gold panning, interpretive wayside exhibits, and the Camden House, built in the 1852 and later expanded.

NPS photo - 2005
The lake offers boating, waterskiing, sailing, kayaking and canoeing. With 36 miles of shoreline and a full pool in the summer the reservoir provides excellent water recreation in a beautiful mountain setting. All federal and state boating regulations apply. Fishing is permitted from a boat or the shore. A California fishing license is required.
Note: Personal watercraft (PWC) such as jet skis, are prohibited on Whiskeytown Lake.

Hikers enjoying one of many trails in the park.

More people are visiting Whiskeytown's trails among lush mountain streams and waterfalls. Read More

Crystal Creek backcountry campsite

Whiskeytown offers both tent and RV camping opportunities. Read More

A typcial busy summer day at Brandy Creek beach.

Visitors can enjoy the cool waters of Whiskeytown Lake from beautiful picnic areas and beaches. Read More
Did You Know?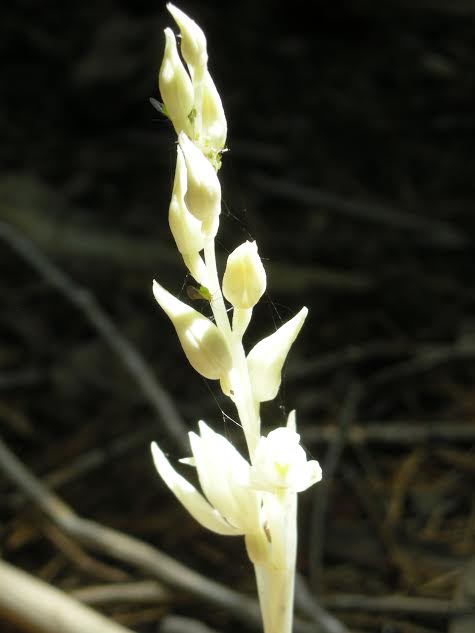 Whiskeytown has phantom orchids (Cephalanthera austiniae)? They are all white and devoid chlorophyll. This means that it cannot make energy for itself and must rely on symbiotic mycorrhizae for its nutrition.