Operating Hours & Seasons
The grounds of President's Park are open year-round. At times, access to certain park areas may be restricted temporarily at the request of the US Secret Service to ensure necessary security and safety for the adjacent White House complex, its occupants, and the public.


NPS
---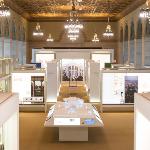 White House Historical Association
Located at 1450 Pennsylvania Ave. NW in the Department of Commerce Building.
Open daily from 7:30 am until 4 pm.
Closed Thanksgiving, December 25, and January 1.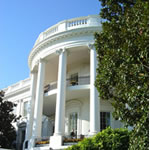 The White House Tour
A visit to the White House requires registration through one's member of Congress a minimum of 21 days in advance and up to 6 months in advance.
The White House is open for tours through out the year and the tours are generally offered Tuesday- Saturday.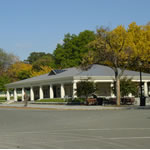 Ellipse Visitor Pavilion Complex
Located just west of the corner of 15th and E Streets, NW
Open daily from 7:30 am to 4 pm
Closed on Thanksgiving Day, December 25, and January 1
Inside the Ellipse Visitor Pavilion is a concession stand, restrooms, and an information desk.