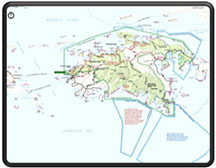 Virgin Islands Acreage Map
The actual terrestrial acreage of Virgin Islands National Park occupies a little more than half of St. John. Approximately 5,650 of adjacent submerged lands are included in the Park as well. The map featured in the Park's brochure depicts the authorized boundary, properties that Park owned, and within the authorized boundary that are privately owed.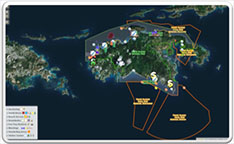 Marine Visitor Use Interactive Map
Use the Marine Visitor Use interactive map to answer marine use questions such as:
where to snorkel,

where can you anchor,

are there areas to avoid,

where to find a buoy and what size or color should you use?
Zoom into your favorite location or pan around the map to find new places to visit.
Use the legend tool to turn on the information you are interested in.