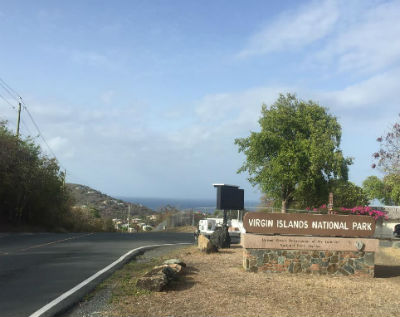 Notice:
4th of July Road Closure
North Shore Road will be closed for the day from the National Park sign at the top of Lind Point Hill on North Shore Road into Cruz Bay.
There will be no access from Cruz Bay (via the North Shore Road) to beaches. Visitors can still access the park from Centerline Road.
Are you planning a trip to paradise?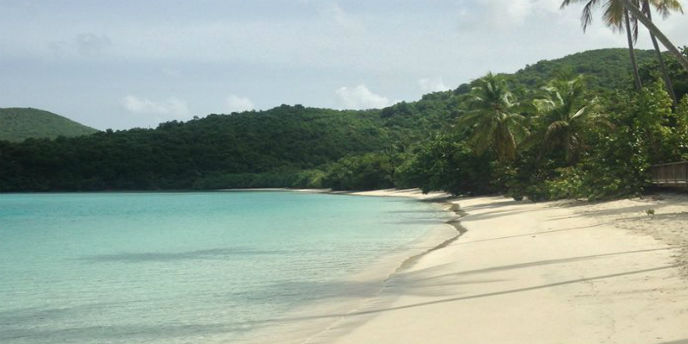 NPS Photo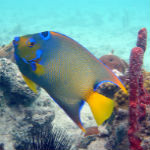 Photo © Dr. Caroline Rogers,  all rights reserved
Get ready
for snow-white sand and palm trees, angel fish and spotted eagle rays, corals and sea urchins, windmills, old Danish roads and ruins, pre-historic sites and Bay Rum Tree forests.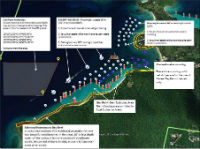 Google Earth Marine Project

Be sure to check out the Google Earth project! It provides you with everything you want to know about where to anchor, pick up a mooring, fish, or snorkel. Visit the
Google Earth Project
page to find the KMZ file, a video on how to use it and detailed instructions. You will then have all the boating and snorkeling information at your finger tips.

Notice:
The phone system at Virgin Islands National Park is on its last legs. Calls to individual extensions will not go through, and voicemail is not functioning for numbers with a 776 prefix. Until a new system is installed, calls can only go to the main number, (340) 776-6201. Park staff will be available to answer calls from 8:00 a.m. to 4:30 p.m., but please contact individuals via their cell phone or e-mail. Phone lines with a 693 prefix are not affected.