Updated 06/05/2015: Repairs have been completed to the USS Arizona Memorial dock. For the latest press release, please click here
06/04/2015 Press release regarding the reopening of the USS Arizona Memorial, please click here
06/03/2015 Press release regarding the repair of the USS Arizona Memorial dock, please click here.
---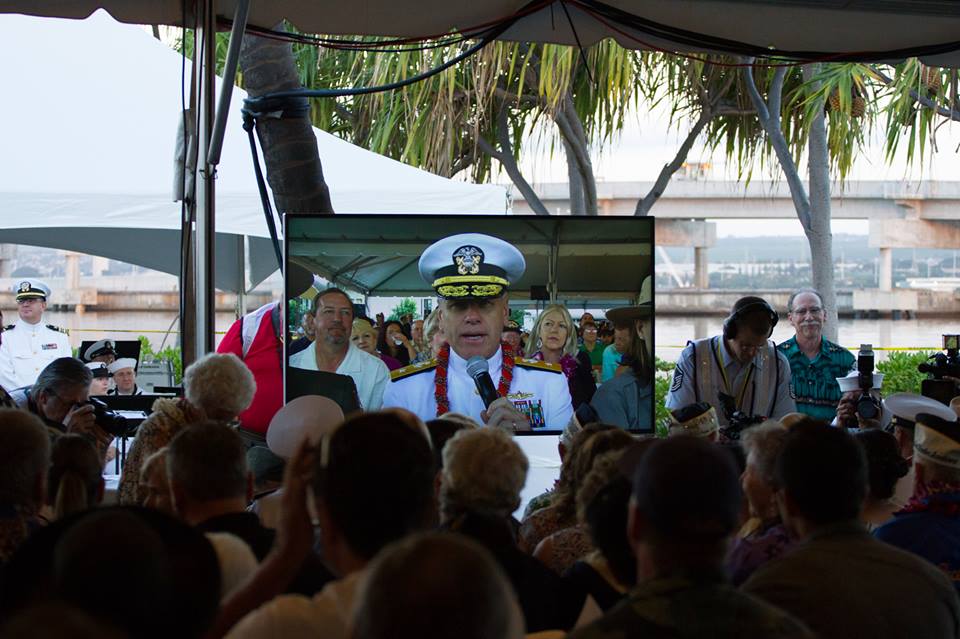 United States Navy
December 7th Live Broadcast Event!
Join us for a live broadcast of the 73rd Anniversary Pearl Harbor Day Commemoration in
Pearl Harbor, Hawaii. The broadcast will feature a "behind the scenes" look at the ceremony
with interviews with Pearl Harbor Survivors, archival footage and photographs and a chat
session with our Education Team!
Honor the men and women of WWII by participating in this year's 73rd Anniversary by
watching this exclusive event from home!
Registration is required. Please click on the link below and fill out the form.