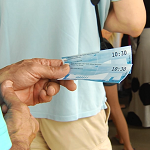 Walk-in Tickets to the Memorial
The Pearl Harbor Visitor Center is managed by the National Park Service. Parking, entrance, and tickets are free to all visitors. Over 1,000 free tickets to the USS Arizona Memorial are available daily on a first-come, first-served basis. Tickets are issued to each individual visitor; therefore, all individuals in your party must be present at the ticket counter at the time of issue.
Tickets are required for our timed programs to the memorial, which run seven days a week, from 7:30 a.m. to 3:00 p.m. every 15 minutes (except for 12:15 and 12:30). The program starts in our theater with a 23-minute documentary about the Pearl Harbor attack. After the film, visitors board a U.S. Navy boat for a 15-minute ride to the USS Arizona Memorial. You'll have about 20 minutes to spend at the memorial before your boat ride back. All together, each program takes about 1 hour and 15 minutes.
Please note: Everyone going on the USS Arizona Memorial tour is required to have a ticket, including young children.
Visitors are also invited to see our two museums and walk along the harbor. Audio tours are available for purchase and cover points of interest throughout the grounds, at the museums, and at the memorial.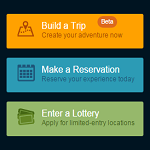 Reserve Tickets to the Memorial
Visitors can reserve tickets online up to two months in advance. Because our walk-in tickets are issued on a first-come, first-served basis (and some days they go quickly!), reserving your tickets is a great way to ensure you'll be able to go to the memorial during your visit to Hawaii. Please plan to be here an hour ahead of your reserved ticket time.
Note: There is a $1.50 processing charge per reserved ticket.
Discount cards like the Go Oahu card are not valid for a ticket to the USS Arizona Memorial. Tickets to the memorial must be obtained via online reservations or at the ticket desk on the day of your visit.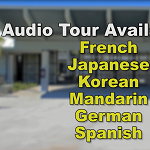 USS Arizona Memorial and Visitor Center Audio Tour
The audio tour for the USS Arizona Memorial and Visitor Center is available through our partner association, Pacific Historic Parks. The tour is available in English, Japanese, Chinese (Mandarin), Korean, German, Spanish, and French, for a cost of $7.50 per headset. If you plan to make reservations online, you will have the option to reserve headsets ahead of time, as well.