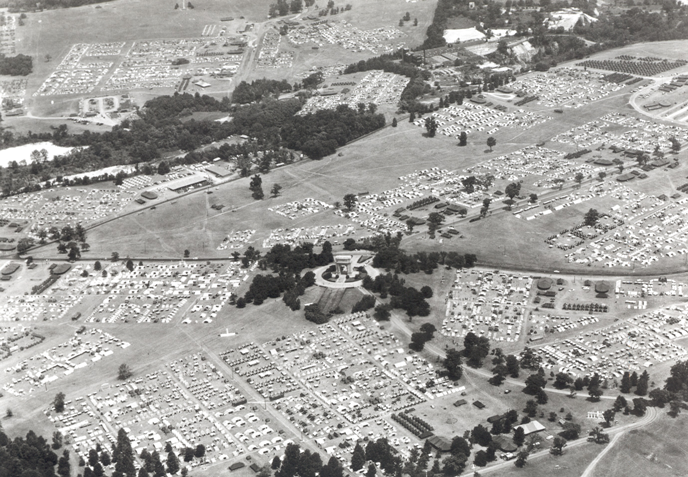 Boy Scouts of America National Jamborees are quadrennial gatherings of thousands of scouts from around the country and the world. The first was held in 1935 in Washington, DC. With the advent of World War II, however, these huge events were deferred for the duration of the war.
In the late 1940s, the Cold War commenced-an unsettling period of repeated crises and tensions between former allies the United States and the Soviet Union. For reassurance, citizens looked back to the founding ideals of democracy, and interest in sites and stories of the American Revolution was strong. When the Boy Scouts of America decided to reestablish jamborees, they chose Valley Forge, the icon of the American Revolution.
Valley Forge served as the site of three National Jamborees, in 1950, 1957, and 1964.