Things To Do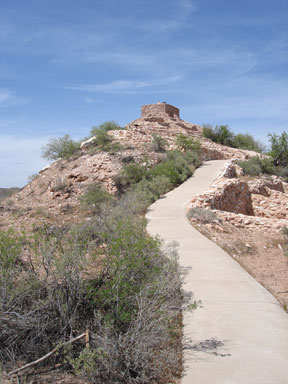 Visit Tuzigoot National Monument and witness the incredible legacy of a people who live in the Verde Valley 1,000 years ago.
Set aside a few hours to explore the museum, which was reopened in June 2011. Then roam the trails through the Tuzigoot pueblo and Tavasci Marsh. Spend time with a ranger and learn about the Sinagua and the lives they led in the Verde Valley. Attend the daily ranger program at 10:30am, or plan to come for one of our Special Events.
Become a Junior Ranger regardless of your age!


Did You Know?

The Eastern collard lizard, Crotaphytus collaris, is well known for running on its hind legs at about a 45 degree angle, making it look like a small dinosaur. They are often seen at Tuzigoot National Monument.