Things To Do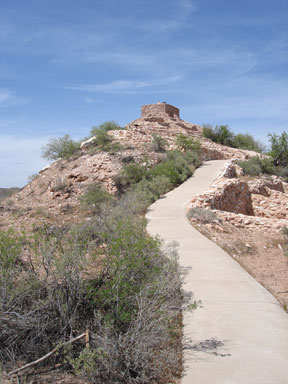 Visit Tuzigoot National Monument and witness the incredible legacy of a people who live in the Verde Valley 1,000 years ago.
Set aside a few hours to explore the museum, which was reopened in June 2011. Then roam the trails through the Tuzigoot pueblo and Tavasci Marsh. Spend time with a ranger and learn about the Sinagua and the lives they led in the Verde Valley. Attend the daily ranger program at 10:30am, or plan to come for one of our Special Events.
Become a Junior Ranger regardless of your age!


Did You Know?

Because the Arizona Sycamore only grows along constant water sources it is not a good source for dating archaeological sites with tree rings. The Sinagua of Tuzigoot National Monument relied heavily on the native sycamore for support beams and ladders.