Things To Do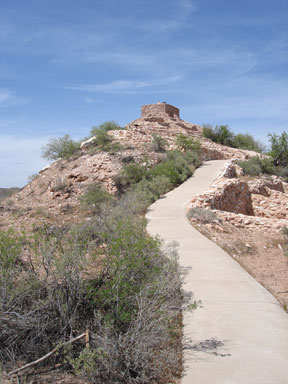 Visit Tuzigoot National Monument and witness the incredible legacy of a people who live in the Verde Valley 1,000 years ago.
Set aside a few hours to explore the museum, which was reopened in June 2011. Then roam the trails through the Tuzigoot pueblo and Tavasci Marsh. Spend time with a ranger and learn about the Sinagua and the lives they led in the Verde Valley. Attend the daily ranger program at 10:30am, or plan to come for one of our Special Events.
Become a Junior Ranger regardless of your age!


Did You Know?

Tuzigoot National Monument acquired Tavasci Marsh in 2006. This amazing marsh is one of the largest in Arizona, was designated an Important Bird Area by the National Audubon Society and supports one of the most diverse bird gatherings in Arizona. More...