Support Your Park
Monetary Donations
The Tule Lake Unit of the WWII Valor in the Pacific National Monument was recently designated as a new National Park. However, it will not be included in the federal budget cycle or have its own operating budget until 2011, at the earliest. In the meantime, we have started seasonal park operations with a nominal amount of National Park Service (NPS) reserve funds. During these early years, donations can be very helpful to augment the NPS funds and accelerate the establishment of the new park. Monetary donations are tax deductable.
If you wish to make a monetary donation to support the Tule Lake Unit, you may send a check made out to the National Park Service. If you wish your donation to be restricted to a particular purpose, please include with your check a note specifying that purpose. Our mailing address is: P.O. Box 1240, Tulelake, California, 96134. If you have further questions or ideas for contributions, please contact the Superintendent, Mike Reynolds, via email at mike_reynolds@nps.gov or via phone at 530-667-8101.
Oral History Interviews
To capture as many memories as possible from those who were incarcerated or those who worked on or around the Segregation Center and at Camp Tulelake, the NPS and several other groups are collecting oral interview histories. If you have memories you would like to share and document or if you know of someone with particularly interesting knowledge and memories, please contact us. While our capacity to conduct interviews is limited, we may be able to put you in touch with another group that could conduct an interview.

Historic Documents, Photos and Objects
Storage capacity for the archiving of curatorial objects is being added, that will enable us to accept historic papers, photos and objects that relate to the Tule Lake Segregation Center and at Camp Tulelake. You will also have the option to allow the NPS to copy your papers, photos or objects so that the historic content and significance can be shared. If you have objects you would allow to be copied or would like to donate, please contact the Superintendent via email at e-mail us, or via phone at 530-667-8101.
Volunteering
If you are interested in or have questions about volunteering at the Tule Lake Unit of WWII Valor in the Pacific National Monument, please contact volunteer manager, Angela Sutton at (530) 260-0537 or (530) 667-8119 or e-mail us.
To view more NPS volunteer opportunities, go to www.nps.gov/volunteer or www.volunteer.gov/gov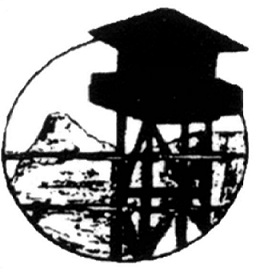 Tule Lake Commitee
The Tule Lake Committee
The Tule Lake Committee was organized to ensure that the unjust wartime incarceration of persons of Japanese ancestry would not happen to another group, and, to that end, has worked to preserve the Segregation Center Site and its resources for future generations. Since 1974, the Committee has organized 19 pilgrimages to educate participants and the public at large. The Tule Lake Committee accepts donations to assist some attendees with scholarships.

NPS Photo
Grant Funds Matched
The Tule Lake Committee completed fundraising for two matching grants to preserve historic Segregation Center buildings. The following grant programs required the Tule Lake Committee to raise non-federal matching funds, a challenge that was met with the help of two California State grant programs.
Save America's Treasures grant (SAT) for the preservation and restoration of the Segregation Center Carpenter's Shop. Thanks to the generosity of the California Cultural and Historical Endowment and the California Civil Liberties Public Education Program, and the generosity of individual donors, fundraising for the $197,058 SAT grant match was completed September 2010. The mitigation and restoration work on this historic structure within the National Historic Landmark area is scheduled for completion by the end of 2012.

Japanese American Confinement Sites (JACS) program granted funds to the Tule Lake Committee to complete a Historic Structures Analysis and Report for the infamous Segregation Center stockade jail building. The Tule Lake Committee received matching funds from the State Library's California Civil Liberties Public Education Program for $20,000, to match the $40,000 grant from the Japanese American Confinement Sites grant program. Once the mandatory Historic Structures Report is completed, mitigation and restoration of the jail structure can begin.
Over the next several years, the NPS will be working with the Tule Lake Committee and other interested community organizations and individuals to raise funds to enable restoration work on the iconic stockade jail to proceed.