Places To Go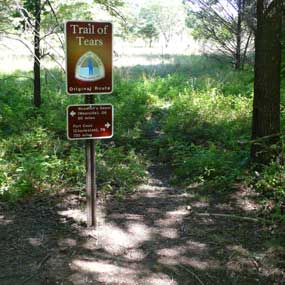 NPS Photo
There are many places of history and commemoration on the Trail of Tears for you to visit. All of these sites participate in the Trail of Tears National Historic Trail. Please contact a site for closures or changes in hours before you go.
Due to the trail's length, information about historic sites and interpretive facilities are organized above by state.
For federal sites on or near the trail in each state, visit Nearby Attractions.