Maps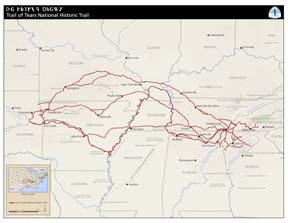 NPS - 11/09
Trail of Tears National Historic Trail Map
The Trail of Tears National Historic Trail passes through the present-day states of Alabama, Arkansas, Georgia, Illinois, Kentucky, Missouri, North Carolina, Oklahoma, and Tennessee. View the map to learn more about the locations of Trail of Tears sites.
Small file size (162 KB pdf)
Large file size (2.12 MB jpg)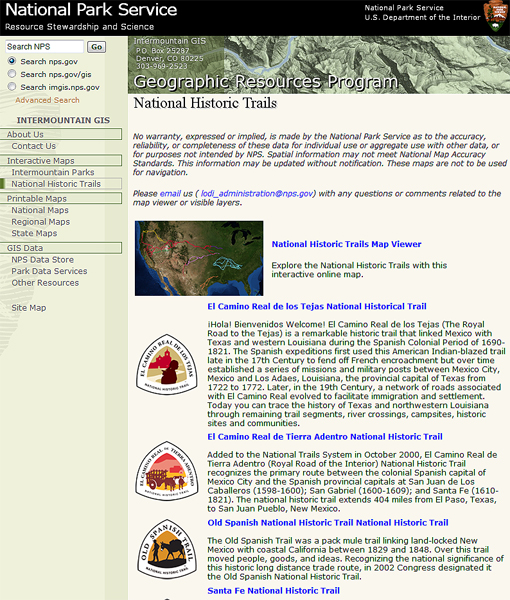 GIS Interactive Map
The National Park Service Geographic Resources Program hosts an interactive trails map viewer. Choose the Trail of Tears National Historic Trail and then zoom in to find the details you need for trip planning.
Click here for the interactive trails
map viewer.
Tip: There are menu options at the top right and top left of the map viewer.

The top right menu allows you to look at the trail overlaid on street, topographic, or imagery maps. The top left menu lists functions you can give to the map - measure distance, make a printable map, and more.
Did You Know?

Not all Cherokee people were removed from their homelands to Indian Territory (present-day Oklahoma) on the Trail of Tears. The Oconaluftee Cherokees had treaty rights, and they, along with fugitives fleeing the army, became the Eastern Band of Cherokees, still residing in North Carolina.