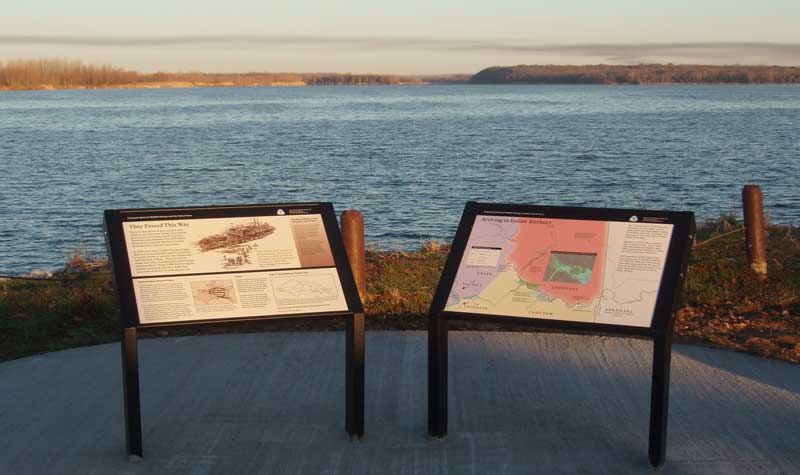 US Fish and Wildlife Service
While American settlers clamored for more land, native tribes signed more than 40 treaties ceding their lands to the US. The Indian Removal Act of 1830 significantly altered a way of life for eastern Indian tribes. Read the stories of the Trail of Tears through original exhibits by choosing from the list in the left menu bar. Return often.
---
All exhibits can be viewed using Adobe Acrobat Reader. To download this (free) program, click here. If you have a slow internet connection, it may take a few minutes to access the exhibit files.